Issue

February - March 2017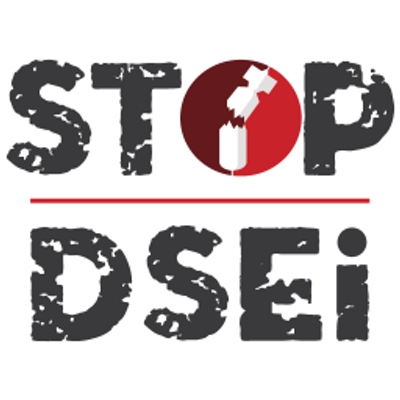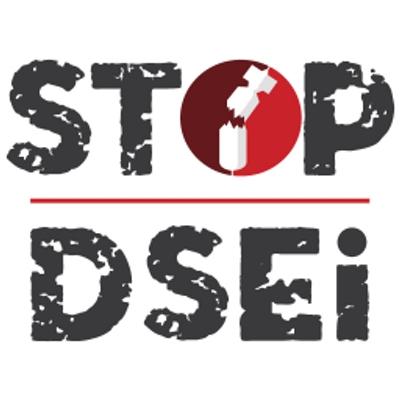 On 14 January, campaigners from around the country got together in the beautiful Ecology Centre in Islington, London. The aim? To get people trained and ready to give great workshops on stopping the DSEI arms fair before it opens its doors.

Every two years one of the world's largest arms fairs comes to the UK, and the countdown to the next one is on. This September, Defence and Security Equipment International (DSEI, pronounced by some campaigners as 'dicey') comes to London Docklands. The exhibition brings hundreds of arms dealers, dictators, human rights abusers and others from around the world to network and shop for arms.

Before it even starts...

It also brings large protests. In 2015, there were seven days of creative actions before the arms fair opened. People from a variety of faiths, nationalities, and causes managed to disrupt every day of the setup of DSEI, with road blocks, dance, silent worship, and even an academic conference. Campaigners are already busy plotting and planning how to stop the arms fair this year, once and for all.

As the result of the training on 14 January, there are now a whole crew of us ready and waiting to go across the country, to facilitate fun, engaging workshops to get people ready to take action against DSEI.

The training day was lead by staff from Campaign Against Arms Trade (CAAT), and attended by ordinary people from around the country (including myself).

It was a productive, enjoyable day, full of lively performances and exciting ideas.

We have now all been equipped with photos, props and games to make getting involved with stopping DSEI fun and interesting.

So if you are an individual or group interested in organising an action against DSEI, want to know more about it, or just need a bit of help getting started, I would highly recommend booking a 'Stopping DSEI workshop' through CAAT or the Stop the Arms Fair coalition.