Issue

February - March 2016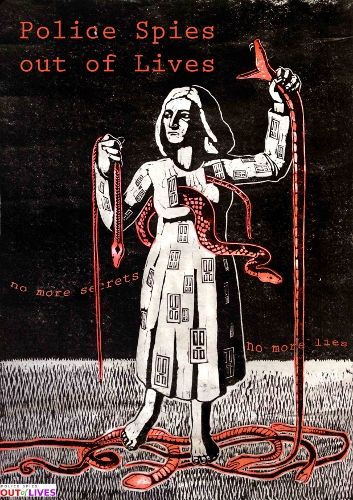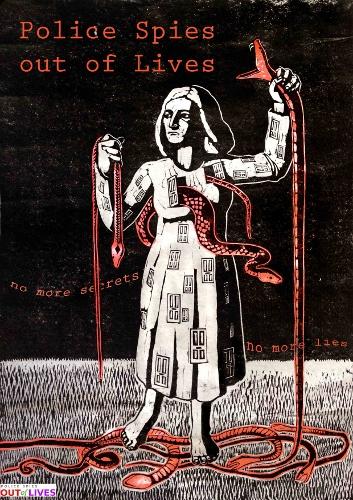 Image: Emily Johns
On 15 January, Kate Wilson, who was deceived into a relationship with British undercover police officer Mark Kennedy for two years, won a high court battle against Scotland Yard.
The Metropolitan police withdrew its attempt to defend against her claims of deceit, assault/battery, misfeasance in public office and negligence.
The victory came two months after seven other women who were tricked into relationships with undercover police officers received apologies and substantial payouts.
Wilson accused the Met of withdrawing its defence 'to avoid disclosure of documents relating to the undercover operations, at any cost'.
On 19 January, another woman – known as 'Andrea' – began legal action against the Met, saying that she had been the victim of 'psychological torture' while in a relationship with 'Carlo Neri', an undercover officer who went as far as proposing to her.
Andrea said she had suffered immense trauma as the police had 'abused my life', while the campaign groups he had infiltrated were not violent.
Creative responses
Nottingham Playhouse announced that it would be staging a new play, Any Means Necessary, from 5–20 February, about the undercover police relationships. Playwright Kefi Chadwick had unprecedented access to the women and legal teams involved.
In January, Franny Armstrong, producer of climate change film The Age of Stupid, announced the completion of the script for her crowdfunded four-part TV series, Undercover, about these police relationships: 'That only took three years of blood, sweat, arguments and many tears. Next: send to broadcasters.'