Issue

October 2015 - November 2015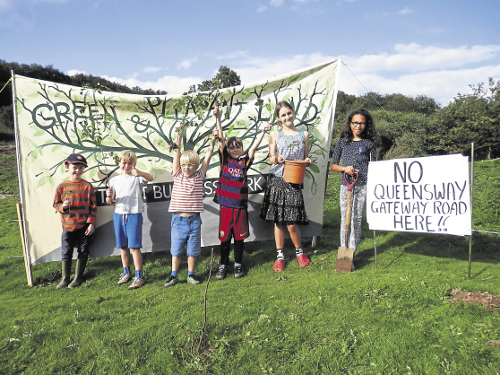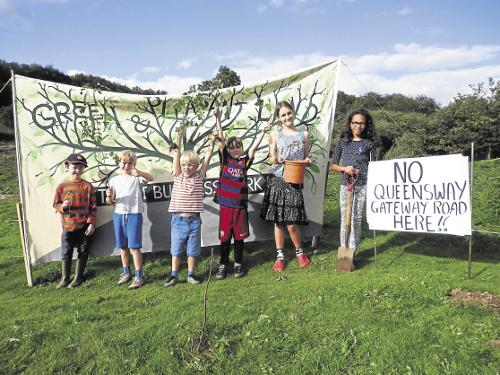 Children fired up to plant trees at a Hastings anti-roads camp, 19 September. Photo: Andrea Needham
Hastings anti-roads group Combe Haven Defenders (CHD) continues to campaign against a road planned for a 'site of nature conservation interest'. During a pop-up camp (18–20 September) in threatened Hollington Valley, CHD re-planted trees on the planned route.
Local 'development' quango SeaChange cut down trees in the valley in preparation for the 'Queensway Gateway' road, but planning permission for building the road was quashed in July (PN 2584–2485).
Despite this, SeaChange has continued with some preparatory work, digging out the roots of trees they'd already cut down, and test drilling. While the quango seems confident that when they resubmit their planning application, Hastings council will rubberstamp it, CHD will keep pointing out that the vehicles on the projected road would cause unlawful levels of air pollution – the reason the council was forced to revoke the planning permission in the first place.