Issue

October 2015 - November 2015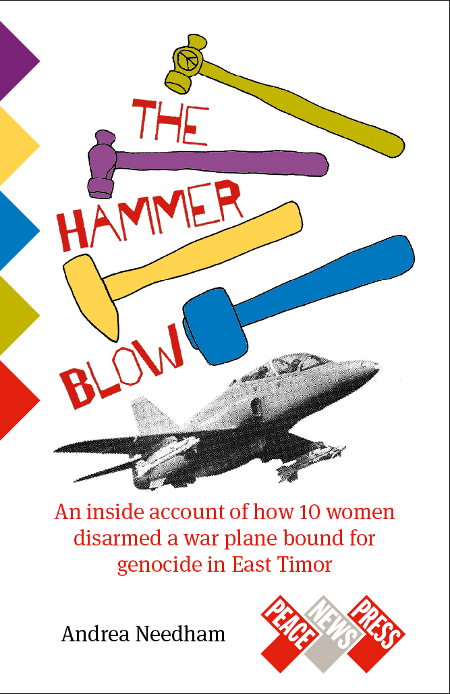 'The heroic actions of this small, but determined, group of women is told brilliantly in Andrea Needham's fascinating account…. You can sense just how much human life matters to each and every one of these women. They spent six months in jail for acting upon their consciences – but were eventually, and rightly, found to be innocent. Anyone interested in social change, or campaigning for peace, should read this book and take inspiration from the brave actions of these amazing women.' Caroline Lucas, Green MP for Brighton Pavilion

'The Seeds of Hope East Timor Ploughshares action was one of the most imaginative and successful direct actions in modern-day Britain. It demonstrated that principle and courage are natural, crucial allies. Andrea Needham was part of that action, and her eagerly awaited book is now here. Read it and learn how to change the world.' John Pilger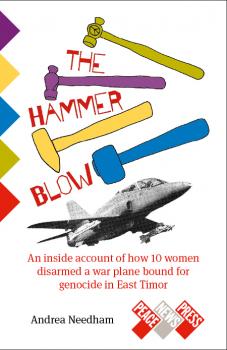 Peace News is appealing for support to help us publish Andrea Needham's brilliant account of the Seeds of Hope East Timor Ploughshares action in 1996 – one of 'the most imaginative and successful direct actions in modern-day Britain.' (John Pilger). Please visit the Kickstarter page to make a pledge today.
In January 1996, Andrea, Jo Blackman and Lotta Kronlid broke into a British Aerospace factory in Lancashire and used household hammers to disarm a Hawk warplane bound for Indonesia – to be used in occupied East Timor.
The three were arrested, charged with £2.4m of criminal damage, and sent to prison to await trial. A week later, Angie Zelter joined them, accused of conspiracy. After six months in prison, all four were acquitted by a Liverpool jury in a court case that effectively put Britain's arms trade on trial.

Supporting this project will enable the first publication of an inside account of the Seeds of Hope story: from first tentative discussions, through a year of planning, prison, trial and beyond.

The women's acquittal was a landmark victory for the peace and solidarity movements in Britain. It generated huge media interest, and highlighted British support for the atrocities in East Timor.

The action took place before widespread use of the internet, and nothing substantial has been written about it before. This book will make an important contribution to peace movement history.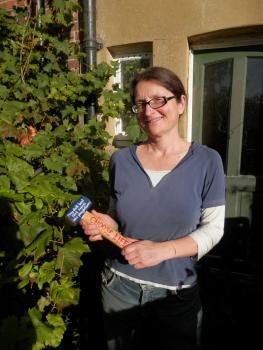 Andrea Needham with the hammer she used to disarm a Hawk jet. Photo: Peace News