Issue

October 2013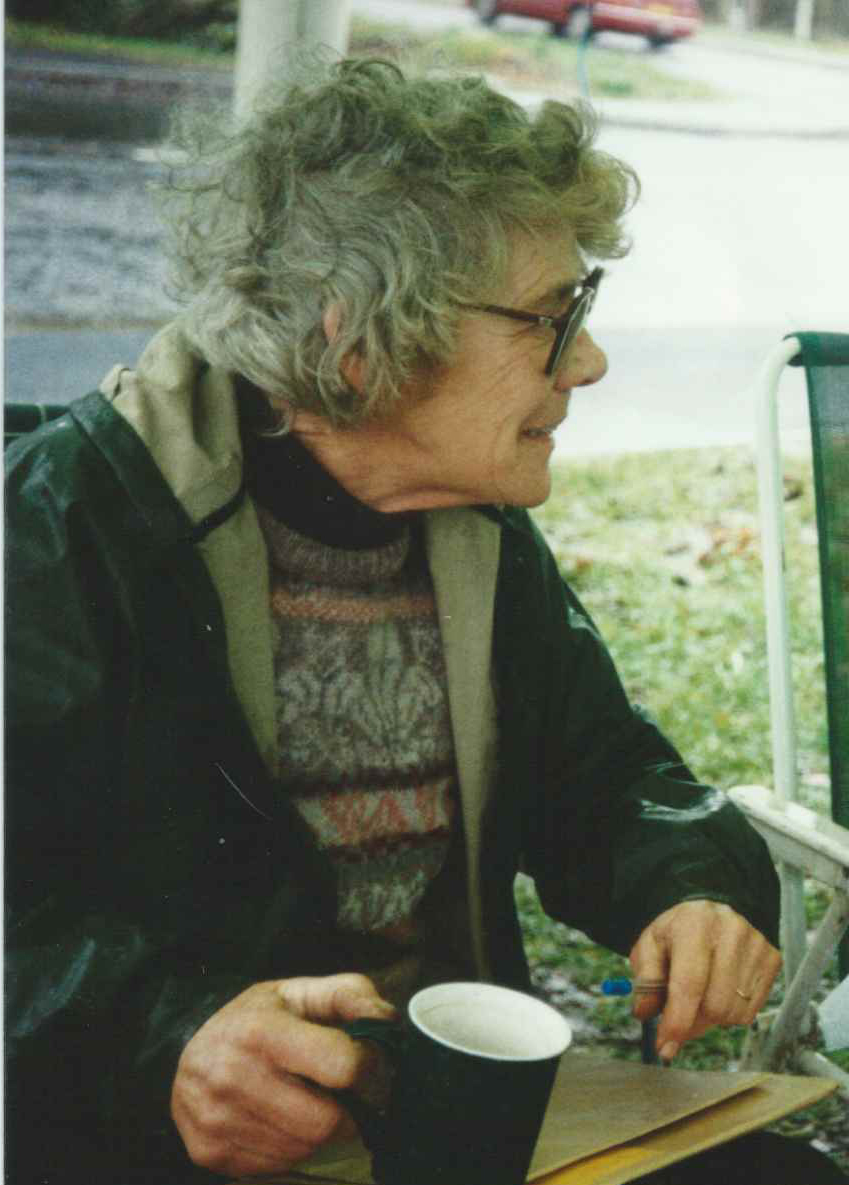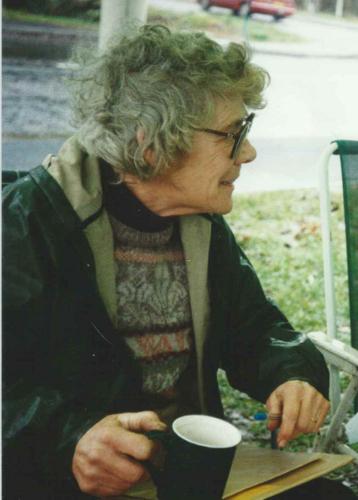 Known by Greenham Women and Cruisewatch as Jean Witney, this tiny woman of towering strength brought love, determination and common sense to her work as another peace woman extraordinaire. In an Oxford Mail interview, Jean once said: 'Going to Greenham was a seminal point in my life. I don't know what it was about the place, but you got a great positive strength from being there and being with the other women. They gave you a chance to speak and did not put you down, we had lots of tricks – I became handy with bolt cutters and still have pieces of [Greenham fence] wire in my garden.'

While still working as a primary school teacher, Jean would bring an evening meal for Greenham Women and stay to do the night watch. Once Cruise missiles were expected to leave the base on exercise, Jean would watch a road junction from her car, ready to radio the news of the convoy's direction, alerting the Cruisewatch network before tracking the convoy, usually to Salisbury Plain. Then home in the small hours, ready for school later that morning.

Jean was a quietly-noticeable peace worker: tenacious, patient and reliable, establishing these qualities as the norm for Cruisewatch.

After retirement in 1985, Jean was freer to take part in nonviolent direct action, eventually going to prison rather than pay a fine. In 1991, she got thrown out, suffragette-style, from the chamber of the house of commons for shouting and raising a banner against the Gulf War. The same year, she was dragged away by police from a blockade of Whale Island at the Portsmouth arms fair.

Amid all this, Jean continued to care for her disabled mother, enrich her family life with children and grandchildren, attend church, read avidly and enjoy the theatre.

Earlier, in the 1970s, with support from her husband, Frank, Jean was active in the World Development Movement, and became a district commissioner in the Girl Guides. With a job, and family of four boys, she even gained an honours degree as a founder student of the Open University. In the '80s, she worked with Witney Peace Group, Pax Christi, Christian CND and USAF Upper Heyford Peace Camp, apart from Greenham, Cruisewatch, and becoming an Aldermaston Women's Peace Camp (AWPC) woman and a 'spotter' for Polaris Watch. In the 1990s, Jean protested at USAF Fairford and Campsfield (Oxford's asylum seekers detention centre); continued at AWPC and helped set up Nukewatch.

By the 2000s, Jean was a founding member, and education team leader, at Oxford's Asylum Welcome where she gave her time, money, skills and hospitality to those in distress, who needed someone unafraid of the authorities to be their advocate.

In her quiet humility, few knew that Jean received the Neve Shalom-Wahat Al Salaam Pax Christi Peace Award in 2010 for 'Commitment over a number of years to working for Peace'. Jean will be sadly missed, but gladly remembered.