Issue

October 2013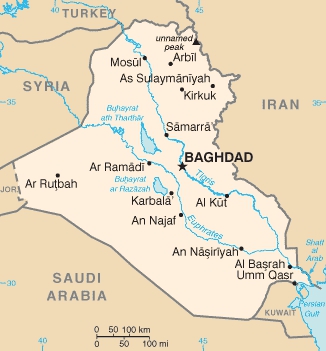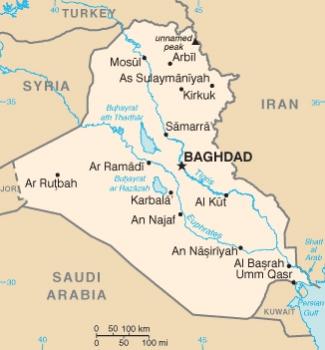 Anti-war campaigners and academics have been quick to charge that a major study into congenital birth defects in Iraq, published on 11 September, has been manipulated to serve the interests of the US, which contaminated parts of Iraq with depleted uranium and other heavy metals. After contacting a number of those involved, PN has found no evidence of manipulation.

The summary report*, published on 11 September by the Iraqi ministry of health, found that the rates of spontaneous abortion, stillbirths and congenital birth defects were 'consistent with or even lower than international estimates'. A survey of 10,800 households in eight Iraqi governorates between May and July of 2012 found 'no clear evidence to suggest an unusually high rate of congenital birth defects' (CBDs) in the period 1998-2012.

This finding brought an angry response from Mozhgan Savabieasfahani, an environmental toxicologist at the University of Michigan, who charged that 'extensive data manipulation must have taken place'.** Savabieasfahani, co-author of a 2012 paper on metal contamination and birth defects in Iraqi cities, contrasted the summary report's conclusions with the statement of a senior Iraqi ministry of health official in March 2013. Interviewed by the BBC for a 30-minute documentary, 'Born Under a Bad Sign', Dr Chaseb Ali said: 'All studies done by the ministry of health prove with damning evidence that there has been a rise in birth defects and cancer'.

Savabieasfahani asked: 'What happened to the data between March and September?'

Holes in the story
A PN investigation has found that the Iraqi ministry of health (IMoH) did not actually have 'the data' in March 2013.

Firstly, Dr Syed Jaffar Hussain, representative for the world health organisation in Iraq, told PN that he could not recall any previous IMoH studies concerning birth defects in the country – though he noted that other studies by 'individuals' had taken place.

When Dr Chaseb Ali referred to the 'damning evidence' found by previous studies on birth defects, he was probably referring to these studies by individuals, rather than to previous IMoH birth defects studies (which may not exist).

He is also unlikely to have been referring to the results of the May-July 2012 CBD survey.

PN has discovered that the IMoH did not receive the results of the survey from the world health organisation (WHO) until months after Dr Ali's interview with the BBC in March.

WHO regional adviser for the Eastern Mediterranean, Dr Mohamed Ali, told PN that WHO, which provided technical assistance for the CBD survey, did not officially share the preliminary results of the survey with the IMoH until 'just prior to the first consultation meeting' in June.

No changes
This consultation between WHO and the IMoH was followed by an 'expert peer review meeting' in July 2013 involving six experts with 'scientific insight into the global issues of CBD', from the London school of tropical medicine, University College London, the US centres for disease control and prevention, and a Norwegian research foundation, Fafo.

PN has contacted two of the six experts who attended the peer review, and neither of them has reported a dramatic change of analysis as a result of the expert review.

Indeed, Simon Cousens, a statistician at the London school of tropical medicine, told PN that the summary report's main conclusions (quoted above) were 'a fair reflection of the data' that he was shown.

Jon Pedersen, from Fafo, said that, as far as he knew, 'the designers of the study expected to find elevated levels' of birth defects and had selected districts in such a manner that one 'would expect the levels recorded to be on average too high, rather than too low.'

Citing horrifying claims by an Iraqi paediatrician that congenital birth defects in Fallujah have reached 14.4 per cent of live births – as well as claims by the former UN humanitarian co-ordinator for Iraq, Hans von Sponeck, that the US sought 'to prevent WHO from surveying areas in southern Iraq where depleted uranium had been used' (it is unclear when he is claiming that this took place) – media monitoring group Media Lens have been quick to assert that the IMoH findings 'appear to have been twisted by major political interests – presumably to avoid embarassing the US and its allies who bombarded Iraq'.

These are serious charges for which there is – as yet – no evidence.

Whatever the truth of such allegations, the time has surely come for careful inquiry and full disclosure.