Issue

December 2022 - January 2023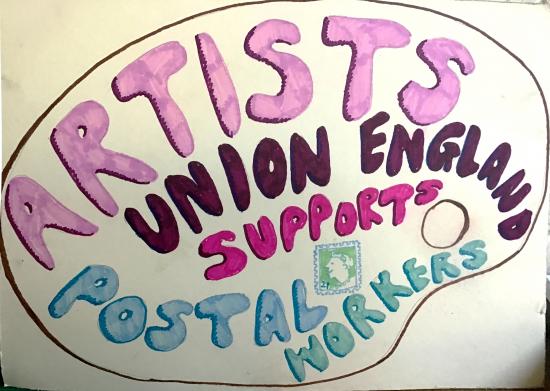 For the last few months, I've been getting up early to join striking postal, rail and BT workers on their picket lines in Hastings. Here are some of the things I've learned:
1) Claps don't pay the bills
Like the nurses, who will be striking this December, all these groups are essential workers. And now is the moment that they really need our support.
They are all being asked to take real-term pay cuts, at the same time as corporations are paying out vast sums to shareholders (or even – as in the case of fossil fuel giant Shell – making record global profits). On average, the rail companies are making £500m in profits each year – money that could be invested to protect jobs and services. Likewise, BT chief Philip Jansen (who recently got a 32 percent pay rise to £3.2 million) has been nicknamed 'Foodbank Phil' in many workplaces after a subsidiary of the BT Group (EE) established a food bank for its poorly-paid employees.
And, according to the Royal College of Nursing, the salary of an experienced nurse has fallen by 20 percent in real terms since 2010.
2) If they win, we all win
Strikers aren't just fighting for fair pay, but to defend our essential services.
If you want a safe rail service, and don't want to see your local ticket office closed and the trains and stations emptied of staff, then you should be supporting the strikes.
If you value the Royal Mail's Universal Service Obligation (which means that the Royal Mail has to deliver to everyone in every part of the UK for the same cost and at the same standard), you should be supporting the posties.
If you want to deal with the staffing crisis in the NHS, where years of real-terms pay cuts have already pushed huge numbers of people out of nursing, leaving almost 47,000 vacancies across England, you should support the nurses on strike.
3) There's some good advice online
If you've never visited a picket line (I hadn't) then you might appreciate a few pointers. Here's a link to the article that inspired me: www.tinyurl.com/howtovisitapicketline
4) Take some food
I prepped for the first picket line I visited by nipping into a Sainsbury's round the corner.
Approaching the gaggle of figures in hi-vis jackets, I introduced myself, announcing: 'I've brought some doughnuts'. 'Add them to the pile' came the response from one of the strikers, gesturing towards a small mountain of similar snacks that had been donated by other members of the public.
That said, not every picket line has been so richly supplied. And who doesn't like a doughnut?
5) Listen and you can learn a lot
It can be fascinating to hear people talk about their working lives. Did you know that it's someone's job to check all of the telephone poles in the country for structural soundness and that this involves digging a trench around the base of each one to check for underground rot? Sometimes they visit a pole only to discover that someone's built a shed around it!
6) Dress for the weather
This is the UK after all. On one occasion, I got so cold and wet it took me 24 hours to recover. After that, waterproof trousers.
7) Make your own sign
It doesn't have to be complicated ('Support the postal workers') but having a sign makes it clear why you've come and that you've put in a little bit of thought and effort. Make sure it's waterproof!
8) Invite your friends
The more the merrier! Personal invites work better than generalised shout-outs on social media.
9) It can be fun!
10) Don't worry about being cold-shouldered
This is highly unlikely. As one picket line veteran put it: 'People have always been pleased to see me, because having solidarity when you're in dispute is really important.'
11) Find someone who knows when things are happening
You can usually find out the dates and locations for the strikes online (maybe on the relevant union's website) but it can be difficult to find out what time folk will be there.
On one occasion, some friends and I turned up to a picket line and there was no-one there! (They were having a break.)
So try and find someone who's tapped into your local trade union networks. Your local trades council might be a good place to start.
12) Keep in touch
You might want to share your contact details with other folk who are coming out to support the strikes. In Hastings, we created an email discussion list and a WhatsApp group.
13) There are other ways to support
Not everyone will be able to make it to a picket line, but there are other ways to support too: from contributing to strike funds and displaying window posters, to joining public demonstrations and writing to your local MP.
If you can afford it, now is also a great time to a join a union, even if only in solidarity. (Unite have options for retired and unemployed folk.)
And remember: the degree of active public support for the strikes could play a crucial role in their success or failure.