Issue

December 2022 - January 2023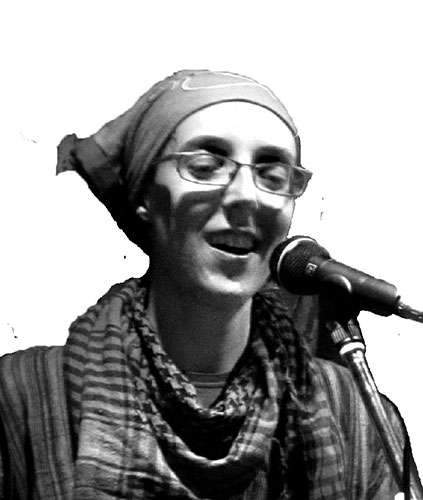 In Iran since the 1979 revolution, women have been banned from singing solo in front of men who are unrelated to them. This is just one of many restrictions forced upon Iranian women during this time.
In September, Mahsa Amini, a 22-year-old Iranian woman, died in custody after being arrested by the 'morality police' because her clothes were judged to be 'revealing'. Just a few threads of her hair were visible outside the edge of her hijab.
At Mahsa's funeral, thousands gathered and many responded to a speaker asking 'how much longer should we die for the sake of a headscarf?' by taking their headscarves off and lifting them to the sky.
Mobile phones show many hands in the air, while trying not to show the faces of the women. Protests have since spread throughout the country and thousands continue to challenge and resist the regime.
Women, and particularly young women, are leading this movement for change, and there are many men involved in the protests as well. Even high school girls are removing their hijabs and shouting 'death to the dictator'. Anger at the oppression of Iranian people by their government has been building for the last 40 years.
The song 'Bella Ciao', which many of us will know as an anthem of resistance to European fascism, has travelled the world in many different languages and forms since the Second World War.
The song has supported freedom struggles the world over, and now is the time for a Persian version to shine. Sung by young Iranian women inside and outside Iran, the lyrics sing of international solidarity: 'From your throat to our voices / Bella Ciao, Bella Ciao, Bella Ciao, Ciao, Ciao.… / Someone calls out "Hey All Humanity" / Either all of us together or all of us individually.… / The soil of this wheat is in the streets / We cluster together and thirst for rain / We deserve more than this…. / The window is open to dreams.'
The song 'Baraye' was written by Shervin Hajipour, and his lyrics knit together various tweets written by Iranian people describing their reasons for protesting.
"'Baraye' is singing out loud what has felt unspeakable for so long."
Shervin sings: 'For dancing in the streets / For the fear when kissing / For my sister, your sister, our sisters.… / For these never-ending tears / For the dream of a moment that will never happen again / For the smiling faces / For the students, for future / For this heaven being forced on you / For the imprisoned intellectual elite / For the discriminated Afghan children.… / For all these empty propaganda chants / For the houses in rubble, collapsing like a house of cards / For the feeling of peace / For the sun after long nights / For all the pills for nerves and insomnia / For men, homeland and prosperity / For all the girls wishing they were boys / For women, life, freedom.'
In his video, screen shots of the many tweets that inspired these lyrics flash up, showing the many voices that he is uplifting in this song.
'Baraye' is resonating so strongly with Iranian people in Iran and around the world, simply by singing out loud what has felt unspeakable for so long.
There are countless DJ remixes and mash-ups sampling Shervin's original version. There is a heavy metal version, a hip hop version, there is a video filmed from the back of a schoolroom with the lyrics written on a blackboard and girls singing together without hijabs covering their hair.
Global rock band Coldplay invited the Iranian actress Golshifteh Farahani to sing 'Baraye' with them at a stadium concert in Buenos Aires, sending solidarity to young people in Iran seeking freedom.
Rana Mansour, an Iranian-American singer, covered and adapted the song into an English-language version to help share the aspirations of Iranian protests with people living in the English-speaking world.
Carola Häggkvist sings a Swedish version, Lisa Wahlandt sings a German version. The list goes on.
Shervin Hajipour was arrested within hours of posting 'Baraye' on the internet, but by then it was too late. They always think they can silence the singer, but they can never silence the song.