Issue

April - May 2022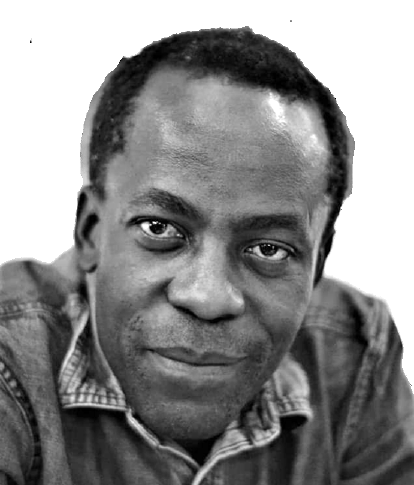 'There's a segregation that's happening at the borders,' Tokunbo Koiki* told ITV News on 27 February. The Nigerian Londoner added: 'White Ukrainians have been allowed in[to neighbouring countries] with open arms, and blankets. This is the anti-blackness that is global. So even within a war, even within being under siege, we still have racism.'
Among the millions who have been fleeing Ukraine since the Russian invasion began on 24 February have been international students from Africa, the Middle East and South Asia.
These international students have documented (on social media like Twitter, Facebook and TikTok) the racism, violence and discrimination they have been experiencing, using hashtags like #AfricansinUkraine, #SumyStudents and #SaveKhersonStudents.
Their videos show Ukrainian officials prioritising white Ukrainians and other white people while obstructing and preventing Africans and other Ukrainian residents of colour from boarding trains and buses out of the country.
At Ukraine's borders, Africans, people from the Middle East, South Asians and other people of colour have been forced to stand for days in slow-moving queues, in freezing weather, without food, drink or shelter.
Meanwhile, Ukrainian nationals and white people from other countries have seen their exit from Ukraine and entry into neighbouring countries accelerated by the authorities.
In one video, Ukrainian officials at the Ukrainian-Polish border drive a white van towards a crowd of Africans to physically push them back. (The students had been waiting at the border for three days.)
A Ukrainian official then points an assault rifle at the group and threatens to shoot them.
In another video, an African woman stranded at the border tries to bottle feed a two-month-old infant in the open, in near-freezing temperatures at the border.
Disappeared
In yet another video, Stanley Tany, a Cameroonian who had been studying in Ukraine, seeks refuge in a police station – only to be manhandled out of the police station into the mob of neo-Nazis that were chasing him. Tany has not been heard from since.
European Union and Ukrainian embassies in a number of African countries have been denying the students' experiences or trivialising them.
On 2 March, for example, the delegation of the European Union to Kenya issued a press release describing the students' own accounts as 'incorrect' and media coverage of the students as 'skewed' and 'in some cases deliberate disinformation'.
This EU statement was shared on Twitter and Facebook by the Swedish embassy and reprinted by a number of Kenyan newspapers.
This is despite the evidence of unequal treatment collected by Human Rights Watch: 'Interviews with three dozen foreign nationals, many of them international students, revealed a pattern of blocking or delaying foreigners from boarding buses and trains, apparently to prioritize evacuating Ukrainian women and children.'
Two top African Union officials issued a joint statement on 28 February saying they were particularly disturbed by reports that African citizens in Ukraine territory were being refused the right to cross the border to safety.
HE Macky Sall, the chair of the African Union (and president of Senegal) and HE Moussa Faki Mahamat, the chairperson of the African Union commission, described this as 'shockingly racist and in breach of international law'.
Despite this, the EU delegation in Kenya has not withdrawn its statement. Nor has it apologised for gaslighting, denying and trivialising the racism Africans have been experiencing as they have tried to escape the fighting in Ukraine.
Newspapers in Kenya that published articles based on the EU press release have neither challenged the statement nor issued corrections.