Issue

April - May 2022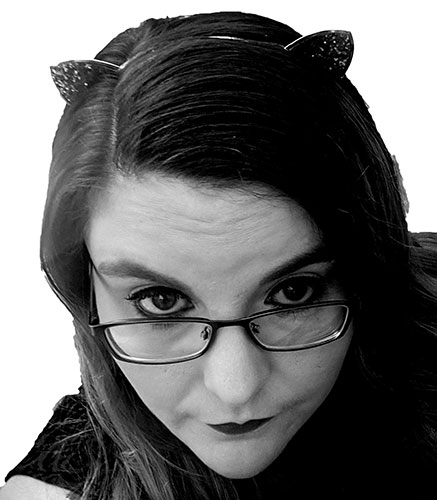 I am a sixth-generation Londoner, on my father's side. It is home, in every sense of the word. Yet London can be a lonely place; try and strike up a conversation on the bus or in most cafes and chances are, you'll be rewarded with a funny look or a raised eyebrow 
(I personally favour the latter, for the record).
There are few places where this rule doesn't hold true, and they are beyond precious.
Since last December, London has had another one of these welcoming, strike-up-a-conversation-with-the-next-table spaces: the London LGBTQ+ Community Centre. Visitors are always greeted warmly, there is literature, conversation, debate and the exchange of ideas. There are workshops, crafting sessions and free HIV testing. And where else in Bankside can you get a decent coffee for £2?!
I've volunteered behind the scenes at the Centre for almost a year now, as part of the research team. We speak to LGBTQ+ Londoners and visitors and we find out what they need from their Centre, we crunch the numbers, and build the business case for fundraising and so on. Like most volunteer gigs, I've had great fun and met some brilliant people – long may it continue!
When I discovered that a small band of determined people were determined to make an LGBTQ+ Community Centre a reality for Londoners, I wanted to help in any way I could. I will admit straight away, this was not pure altruism on my part.
Since becoming ill in my early 20s, and losing the ability to stand for even a few minutes, a lot of London's LGBTQ+ 'scene' has been difficult for me personally to access.
Access is the key word here too – when you need a seat pretty quickly, it's tricky to traverse the pubs, bars and clubs that provide much of the 'scene'. It's not impossible by any means, but it is difficult.
As a result, I had long felt 'apart' from the community, aside from huge events like Pride and Reclaim Pride, I found my participation in queer spaces, for want of a better word, lacking.
Now, that isn't the case. Take today, Sunday 20 March. My friend Remy and I went along to 'Queer Women's Day' at the Centre, attending a workshop on 'healthy relationships' (of all kinds, not just romantic) and a crafting session making traditional 'pockets' (which have quite the fascinating, feminist history!).
We laughed, we learned, we had fun and we were creative in the company of other women and non-binary folks. We spoke without filtering, without fear of judgement – which is quite a thing for two women as outspoken as we are, usually reserved for the privacy of our own conversations. To do so out loud in a public forum is… liberating. Like taking off uncomfortable shoes at the end of a long day, it is a moment to be savoured. Maybe this is why visiting the Centre feels like visiting a loved one's home; easy, comfortable and relaxed.
But the Centre is more than the sum of its parts and, at its core, it is a safe space.
It is the one place in Central London, other than my own home, where I can let my guard down. Call me naïve, or overly optimistic, but there it is.
I am not worried for my safety, physical or psychological, at the Centre, and as a queer, disabled woman in any big city that is no small thing.
It would be absolutely remiss of me not to point out that I am not one of the folks who need this space the most; as I said in the beginning, London can be a lonely place.
For those really struggling with loneliness (which researchers reckon can be about as bad for your health as smoking), the Centre can quite literally become a lifeline. The fact that there are also opportunities to create and learn on offer are just the icing on the cake.
The current incarnation of the Centre was only supposed to be a six-month-long 'pop up'. Now the excellent folks on the fundraising team are working hard to extend that opening period beyond May, to extend this safe place, this place of community, and keep this precious space amongst the hustle and bustle of the capital for a little longer.