Issue

February - March 2022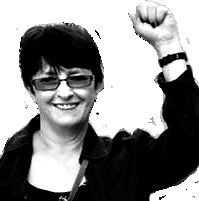 Ashling Murphy. Say her name. Don't forget it. When it's confirmed that her killer has been caught, remember her name and not his.
A 23-year-old teacher went out for a jog and never came home. Another young woman murdered while going about her business in public.
She will likely ('likely' because we don't know the full details yet) join the list of young women killed because some men cannot control their impulses. Because they believe they are owed women's attention, a date, sex. Or, because they cannot get any attention, dates, sex, they feel entitled to take it out on the nearest woman.
Ashling was attacked on the banks of the Grand Canal in Tullamore, County Offaly, Ireland. The area is known as Fiona's Way in memory of another local woman who disappeared 25 years ago, while seven months pregnant.
So, no, this is nothing new. But we do hear about these senseless murders more readily because of increased access to media, both mainstream and social media.
We also hear more about the sort of men who commit these crimes or who commit crimes which appear to be the sort of behaviour that would, if not nipped in the bud, lead up to murder.
I was heartened to see the candles, flowers and hand-written cards outside the London Irish Centre at the weekend included comments like 'she was going for a jog' and not 'she was only going for a jog'. This difference is important. Remember the refrain 'she was only trying to get home' with reference to Sarah Everard?
Only trying to get home? Innocent then. As opposed to what? Partying in the park, in the dark, while Black? Were Bibaa Henry and Nicole Smallman (sisters killed together at night in a London park on 6 June 2020) any less innocent?
I don't care if the victim was going out on a pub crawl intending to get uproariously drunk (hello!). They, whoever they are, deserve to get home safely.
This all reminds me of the way the Yorkshire Ripper's victims were categorised by the media and by the local police. His first innocent victim?
For the record, all of that murderer's victims were innocent. Men's lethal violence against women cuts across all sections of society, across ages, class and ethnicity. But some women are afforded more empathy than others.
There's an app being trialled with government support. It will provide anyone walking home at night with a monitored route on their phone.
If the walker moves more than 40 metres from the route or stops for more than three minutes, the app asks if they are OK. If there is no reply, nominated 'guardians' – normally friends and family – receive a notification on their phones to say there has been a deviation. They can then check on the person in question and alert the police if they are unable to do so.
Great.
Lots of women already do something similar; let friends know when they've got home, they walk in well-lit and busy areas as opposed to quiet dark lanes, they only wear clothing in which they can run away from a potential attacker or they carry their keys between their fingers.
I can remember wearing a hat with a hat pin. Luckily, I never had to use it for anything other than keeping the hat on the head in a high wind.
Again, the emphasis is on women to adjust their behaviour.
Don't go out at night (NB night starts around 4.30pm in winter in the UK), or if you do, don't be alone.
If you need to travel, get a taxi (hmm, not unheard of for taxi drivers to have murderous intent), get a bus and sit near the driver.
Preferably, don't go out at all unless you have a man with you. Of course, having a man with you means the incel-inclined will let you off the hook because you 'belong' to someone already. If not, you're fair game to be approached.
But being at home is no guarantee of safety, either.
On average, a woman is killed by a man every three days and most of these will be in the home.
It's clearly not anything women are doing wrong. It's men. It's always men.