Issue

February - March 2022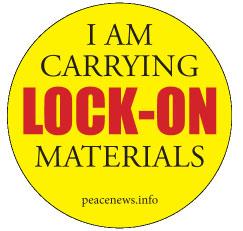 A day of action was held on 15 January against the Police, Crime, Sentencing and Courts Bill (due to be voted on by the house of lords two days later). Thousands protested in Bristol, Cardiff, Coventry, Edinburgh, Liverpool, London, Manchester, Newcastle, Plymouth and Sheffield.
Shami Chakrabarti, the Labour peer and former director of Liberty, told a rally in Parliament Square in London that the anti-protest provisions 'represent the greatest attack on peaceful dissent in living memory'.
She accused the government of hypocrisy, saying it 'bangs on about free speech and whinges about cancel culture' while clamping down on rights in the UK. Chakrabarti said: 'You know what? The ultimate cancel culture… comes with a police baton and a prison sentence for nonviolent dissent.'
When the bill came before the lords, the government suffered no less than 14 defeats.
However, many dangerous elements remained, including making trespass with the intention to reside in or near a vehicle a criminal offence.
This would mean the criminalisation of the way of life of Gypsy, Roma and Traveller communities. It would allow the police to arrest travellers and/or to confiscate their homes (their vehicles).
'Serious unease'
One of the government defeats came with a Labour-led amendment (carried by 238 votes to 171) which removed section 57 from the bill.
Under this section a protest would be restricted if noise generated by persons taking part in the procession 'may result in serious disruption' to an organisation or individual 'in the vicinity of the procession' or if it 'may cause such persons to suffer serious unease, alarm or distress' (emphasis added).
What qualifies as 'serious unease'? Isn't it something protesters should have the right to cause?
Campaigning groups have pointed out that police could prohibit a demonstration without any disruption having occurred; it only requires that they decide it 'may' cause serious disruption
Several amendments the government attempted to add on at this late stage of the bill's progress were voted down.
These were: the creation of new offences of 'locking-on' and being equipped to lock-on; criminalising the obstruction of major transport works and interference with key national infrastructure; giving police powers to stop and search without suspicion of a criminal offence; and the creation of 'serious disruption prevention orders' to prevent demonstrations.
The amended bill returned to the house of commons for further debate and votes. Any or all of the lords' amendments can be rejected – and rejected government amendments can be re-introduced. The bill, if re-re-amended, will then go back to the lords for further debate and votes, and so on.
Image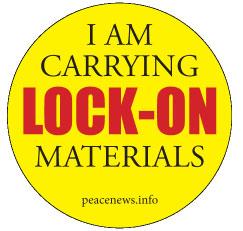 10 badges £5.50 (incl p&p): order here.
('Going equipped' would mean six months in prison on government proposals.)