Issue

December 2015 - January 2016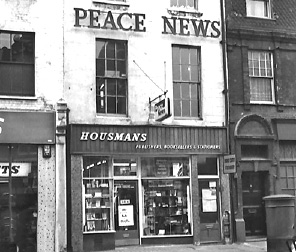 'Some Information for Discontented Soldiers', a leaflet produced by the British Withdrawal from Northern Ireland Campaign, is not an incitement to disaffection; that's official....

Someone in the Department of Public Prosecutions now has a very red face. Not only has the main attempt to stamp out communication with soldiers failed, but it has given an embarrassing amount of publicity to soldiers' lack of rights and their ignorance of those they have, and also to the existence of the British Withdrawal from Northern Ireland Campaign. Northern Ireland may not have trial by jury, but we still do, the factor the DPP probably didn't take into account....

Now that no-one need hand out this leaflet as an act of defiance against repression, let us recall its original purpose was not to provoke a confrontation with authority, but to make contact with the many discontented soldiers, to respond to their needs and to widen their choices....

From the statement to the jury by defendant Phil Cadbury: 'I am an agent of a foreign power... the power of love, which seems to be foreign to this court'....

The jury retired on Wednesday 10 December at 11am. By 12.40, they were back with a resounding acquittal on the 31 counts they had to decide. They were officially dismissed, but all came back after lunch to 'keep an eye on [Judge Neil] McKinnon' while he sentenced Gwyn Williams and John Hyatt [two of the 14, who had admitted separate offences of helping soldiers who were Absent Without Leave]. For a few minutes the people took over the court, showing a solidarity with their sister and brother that must have shaken the court officials. In the cheering and waving and hugging that followed [Gwyn and John were only fined], the distinctions, preserved rigidly by the geography of the court, broke down between defendants, friends in the gallery, the lawyers, the press, the jury; there were only people.

'This is a bad day for the country,' Michael Coombe [the prosecutor] was heard to remark. Ah yes, but a great day for the people.