Issue

December 2015 - January 2016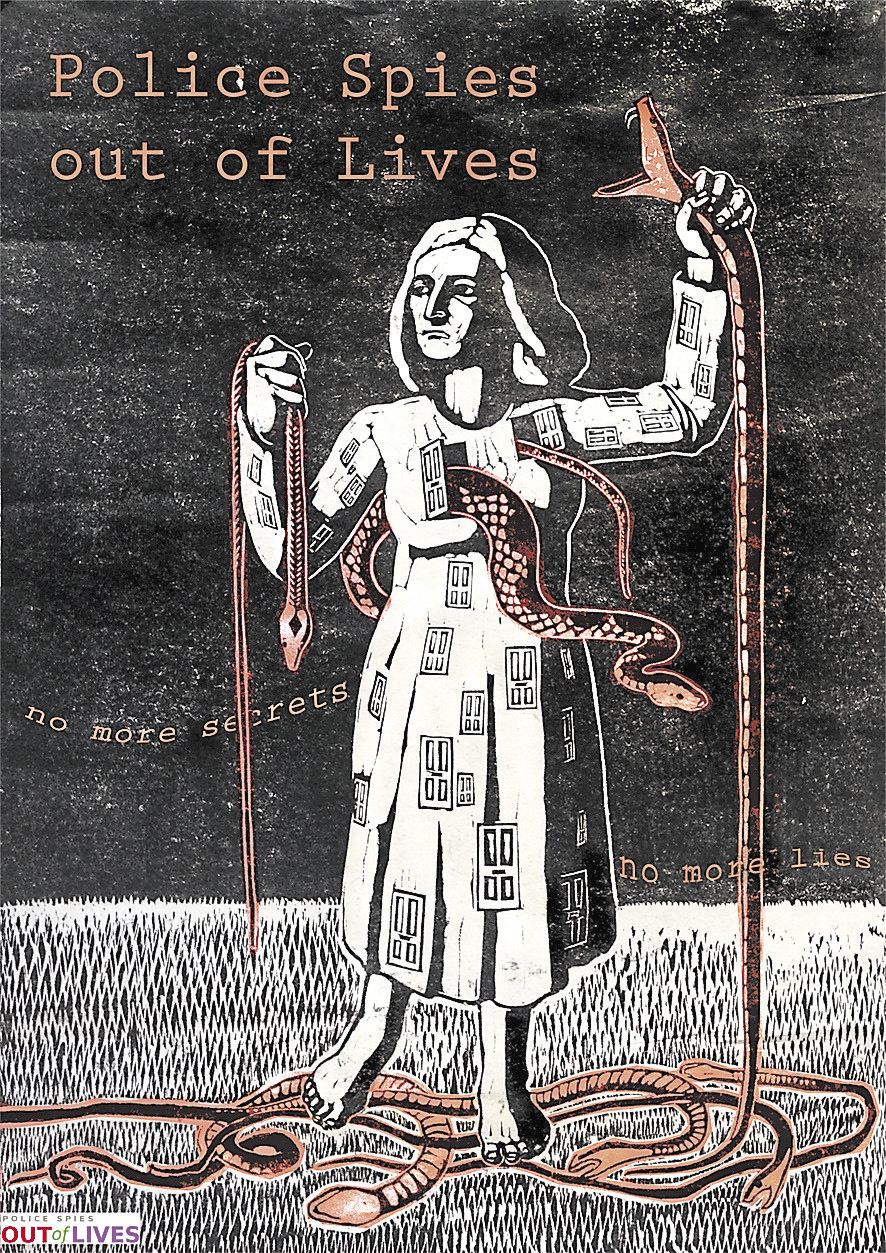 Eight women, after a four-year struggle, have won an apology from the Metropolitan police, who finally conceded that undercover relationships were an abuse of power and violated women's human rights. Seven of the women were present at a press conference on 20 November, and they presented their experiences and how the relationships have since affected their lives.
One of the women, Kate Wilson, did not accept any settlement with the police and is continuing her case. She will be supported by the other women.There will now be a push for the Met to publish a list of the names of undercover cops infiltrating political organisations so that the memberships can check that they have not been in similar realtionships.
Trauma
Assistant commissioner Martin Hewitt said that the officers acting undercover in protest groups were wrong to enter into long-term intimate relationships with other members of these groups. This involved undercover officers in the special demonstration squad (SDS, a part of the Metropolitan police that was shut down in 2008) and in the separate national public order intelligence unit.
Hewitt said the relationships were a 'violation' which caused 'significant trauma'. He went on to say 'none of the women with whom the undercover officers had a relationship brought it on themselves.' He warned any future officer who had a sexual relationship with someone they were targeting risked prosecution. He said the relationships may well have reflected attitudes towards women that should have no part in police culture.
The public apology was issued as part of the settlement which seven out the eight women accepted and is the result of the four-year battle to focus public attention on these police spies' actions, and to prevent them happening in the future. The Metropolitan police have now acknowledged that 'sexual relationships between undercover police officers and members of the public should not happen'.
However, happen they did. And it wasn't just the trauma of the women the police were spying on. Officers in the SDS 'had to be married' in order for there to be 'something to come home to'. Some had children with their wives. At least one had a child with an activist as well as with his own wife. These police families may well be traumatised too, and any women married to undercover spies are invited to make contact with the solicitors as well if they wish.
'I gave my heart to a fictional person'
It appears from the women's statements that their partners would, when required to go back to 'real life', disappear from their lives, some apparently suffering a breakdown and going abroad. One claimed he would have to 'go on the run' from the police. At least one man seemed to recover from a 'breakdown' to return a few months later to continue where he left off. It was pointed out that while any relationship could involve deceit, in these cases, the deceit was state-sanctioned. Undercover officers who infiltrated political groups were issued with fake documents, such as passports, driving licences and bank records, and provided with an invented 'back story'. This sometimes involved taking the identity of a dead child. The women have the trauma of their partners being complete strangers – 'I gave my heart to a fictional person'.
It is thought that there were, at the peak of the undercover spying, over 100 police spies in political movements. That is an estimate of those employed by the Metropolitan police. In other police forces – who knows? Including MI5 and MI6, there could be many more. Back then, the public knew little about a covert operation that had been running since 1968. Only a limited number of senior police officers knew about it.
The women welcome the apology, even though it took years. 'No amount of money or "sorry" will make up for the lack of answers about the extent to which I was spied upon in every aspect of my most personal and intimate moments,' 'Lisa' said in the press conference. The women agree that personal apologies from the men concerned would be welcome. The women are left wondering if there was any real genuine love from the men they had relationships with.
It would appear that some spying is still ongoing (or perhaps yet to be discovered) since one of the women found a GPS tracking device under her car as recently as this year.