Issue

December 2015 - January 2016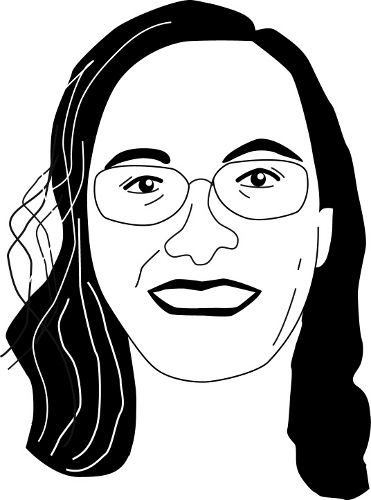 This is my final diary for Peace News, and looking back, I can see the prevailing theme of my columns has been the struggle to remain hopeful at a time when there is so much to make me despair.

Following a discussion on Facebook last night, I've been thinking about the power of literature to help us make sense of it all. I've been particularly reflecting on the poetry of WH Auden, who featured in my first column. I fell in love with his poetry when I was 17. Back then, I was also interested in his progression from idealistic world-changer, through disillusionment, to a realistic assessment of poetry's power.

However, it is only now at the age of 50 having experienced such feelings myself that I can I truly understand that journey.

Auden's poem 'In Memory of WB Yeats' has been on my mind a lot this week. The lines 'In the nightmare of the dark/All the dogs of Europe bark' seem spectacularly relevant after the terrorist attacks in Beirut and Paris, and the inevitable knee-jerk bombing of Syria that followed. While the challenge Auden throws us, that 'Poetry makes nothing happen', seems a reasonable statement when faced with the violence of the world, and yet, I still believe that literature in all its forms – poetry, drama and fiction – has never been more relevant or necessary.

For example, a recent Dr Who story written by Peter Harkness managed to bring the issues of refugees, immigration, prejudice, terrorism and war to mainstream television. The story ended with two sides willing to press a button with a 50 percent chance of destroying their own people along with the enemy. That both parties were only too willing to take the risk is a grim reflection of reality. And yet the Doctor managed to talk them down without using weapons, in a brilliant scene that is well worth watching.

Some, of course, will dismiss this as fiction, impossible to deliver in real life. But a solution like this was actually achieved by Liberian women who surrounded peace talks in Ghana in 2011, effectively locking the diplomats in till they came up with a solution. So I'm pleased to see such ideas discussed in a TV programme which may not have changed people's minds, but hopefully might have made them think.

And I was grateful for my love of reading last weekend, when the news of Paris broke. As social and mainstream media went into the usual meltdown of sympathy, outrage, strong opinions and misreported facts, I found myself completely overwhelmed. So I did what I often do in such circumstances, took myself to bed with two good books. By chance, both were by people I know.

The first was a relatively light read, Make A Christmas Wish by my twin sister, Julia Williams. Her amusing story of Livvy, a ghost unwilling to let go of life, was a perfect antidote to the horrors of the night. Particularly when I reached the emotional ending, which is a lovely celebration of the power of love, forgiveness and reconciliation.

Refuge by my friend Anne Booth and the illustrator Sam Usher has been produced by the publisher Nosy Crow, to raise money for War Child. It tells the Nativity story from the point of view of the donkey, as Mary and Joseph flee Bethlehem seeking refuge from Herod. This beautiful picture book is a perfect blend of language and art that captures the experience of being a refugee: the fear, uncertainty, and hope to encounter the 'kindness of strangers'.

Reading these books reminded me that stories can help make us feel better, while also challenging us to act and engage with the issues. And, as Auden eventually concludes writers may not be able stop bad things happening but in the midst of evil, they can 'Still persuade us to rejoice'. Which seems the perfect sentiment to end on.

Thanks for the opportunity to be your diarist – I hope you've enjoyed reading as much as I have writing.

Happy Christmas to all PN readers and your families. May your stockings be filled with books to comfort, cheer and inspire.