Issue

December 2015 - January 2016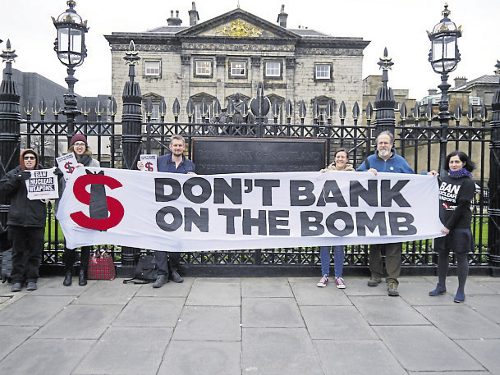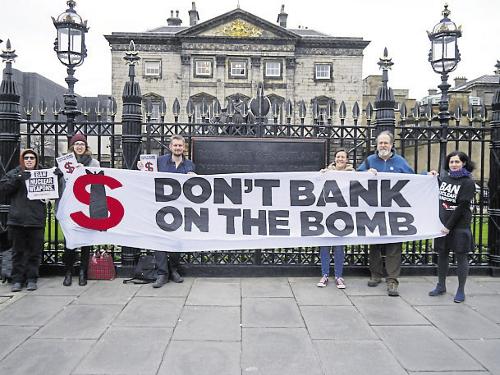 Demo at Royal Bank of Scotland's Edinburgh HQ on 16 November. Photo: EP&JC
On 16 November, a group of Scottish peace groups launched a campaign focusing on the links between banks and financial institutions and companies involved in the manufacture of nuclear weapons.
According to 'Don't Bank on the Bomb', a report published by the Dutch peace organisation PAX, 53 financial institutions in the world now prohibit or limit investments in nuclear weapon producers, a 50 percent increase compared to last year. Of these, 13 have comprehensive policies to prevent any financial involvement in nuclear weapon-producing companies.
PAX researcher Wilbert van der Zeijden pointed out that the Royal Bank of Scotland (partly owned by the public) remains the largest investor in nuclear weapons in the UK, and that pension funds of public bodies in Scotland, including that of the Scottish parliament, continue to invest in nuclear weapons, despite clear majority opposition to them.
Arthur West, chair of Scottish CND, said before the launch: 'It's madness, and highly unethical, for the Scottish parliament to invest in nuclear weapons when it has just voted against Trident replacement.'