Issue

April 2015 - May 2015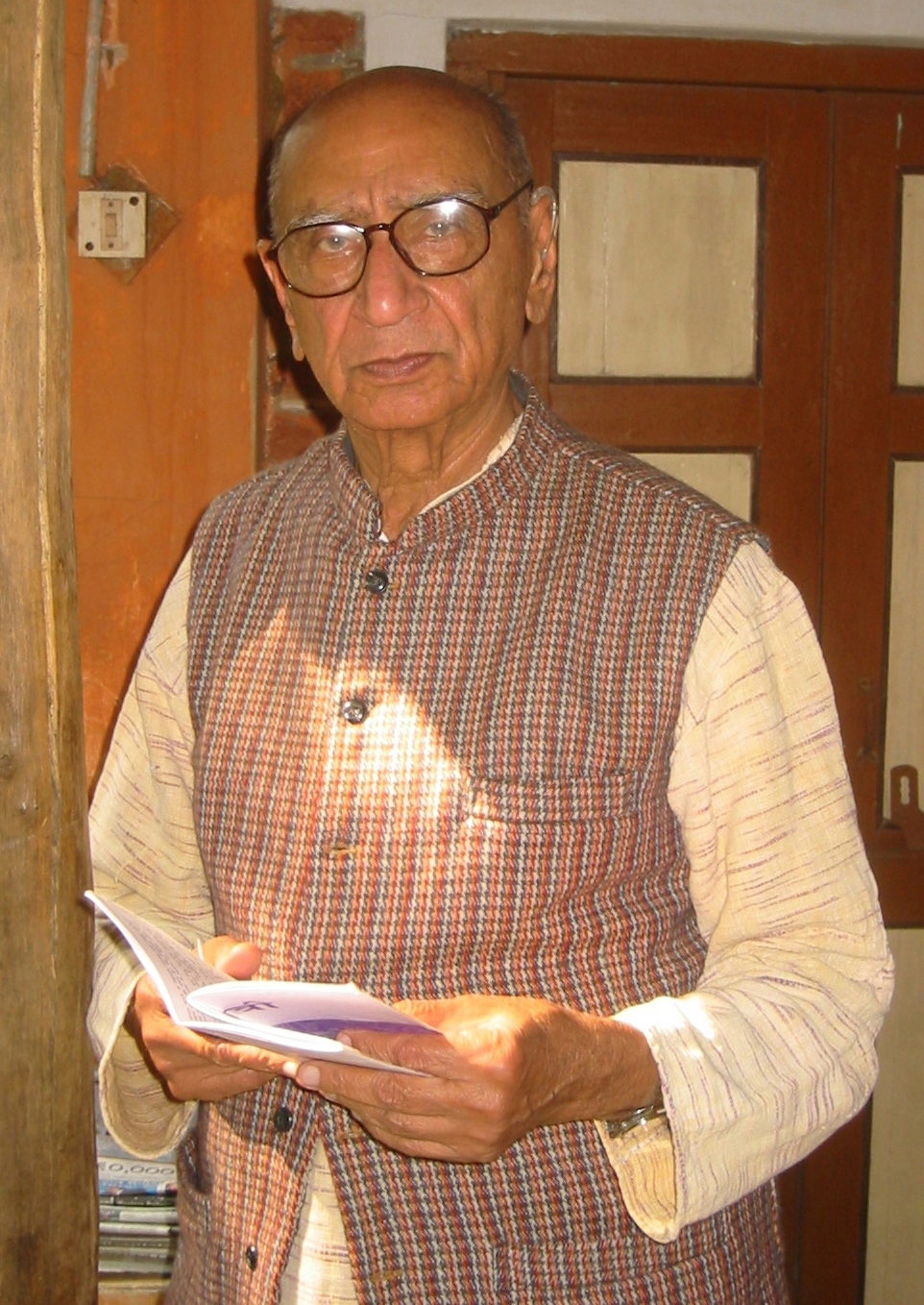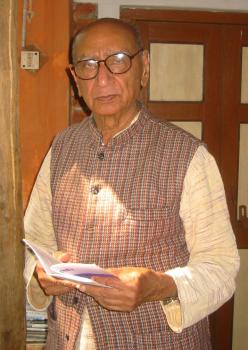 Narayan Desai Photo: Yann Forget
Milan Rai writes:
I met Narayan Desai, the Indian pacifist regarded by many as the last living link to Mohandas K Gandhi, at the War Resisters' International Triennial in India in 2010 (PN 2518). That gathering was held at Gujarat University (Gujarat Vidyapith) in Ahmedabad in the state of Gujarat in India; Narayan was chancellor of the university from 2007 until late last year. Narayan led us all in a huge swirling dance to close the proceedings of the Triennial.
Narayan Desai was the son of Gandhi's personal secretary Mahadev Desai, and Durga Desai, both devoted Gandhian activists. He was brought up on Gandhi's ashram (which moved during his childhood from Sabarmati in Gujarat, to Sevagram in Maharashtra). He served as the general secretary of War Resisters International from 1962 to 1978. Members of this Gandhian 'peace army' intervened nonviolently in communal conflicts between Hindu and Muslim communities.
Narayan founded the Sampoorna Kranti Vidyalaya (Institute for Total Revolution) in the 1970s, and wrote biographies in Gujarati of both his father and Gandhi (the latter in four volumes!). He won literary prizes for his own memoirs of his childhood with Gandhi, and for his biography of his father. Narayan was a co-founder of the World Peace Brigades in 1962, and Peace Brigades International in 1981, as well as a chair of War Resisters' International from 1989–1991.
George Lakey writes:
I found Narayan Desai a bright spirit. I first met him in 1965 at the first international conference of nonviolence trainers, organised by War Resisters International in Perugia, Italy. A warm, expansive energy, looking for occasions to smile. I liked him immediately. Given the year and the topic, I was on a mission to share US experiments in training, especially from the civil rights movement. He was eager to share the experience in training people in Shanti Sena.
Cultural collision ensued. Shanti Sena was all about de-escalation techniques, and the inner spiritual and psychological preparation to remain nonviolent in the midst of hysterical mob violence. The civil rights movement was all about escalation, using nonviolent confrontation to force a crisis that would induce changed policies and structures. Shanti Sainiks sought common ground. Civil rights workers sought polarisation.
Two sides of Gandhi's theory and practice, in the same room in a beautiful hill town in Italy.
It was a grand collision of the two of us, including the dimension of 'youthful Western enthusiast' vs 'older Asian wisdom'. Narayan and I both learned a lot, were stimulated by our arguments, and emerged friends.
He later found himself an opponent of Nehru's daughter (Indira Gandhi, the prime minister-turned-iron-lady) and handled more polarisation than he wanted. I later found myself being a nonviolent bodyguard for human rights activists in neighbouring Sri Lanka (partially occupied by India by then), supporting a reach for common ground in their situation of civil war.
Who knows what kind of application of nonviolence each of us will need when, if we live long enough?
I especially loved Narayan's turning to singing when his heart weakened, finding that was a healing thing to do for a wounded heart. On many occasions Narayan would burst into song, his smile expressing his thanks that we would put up with it.
We're lucky to have had Narayan for all these years. Rest in the peace you so much cherished, friend.