Issue

April 2015 - May 2015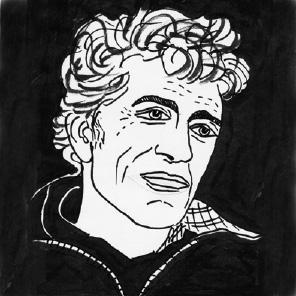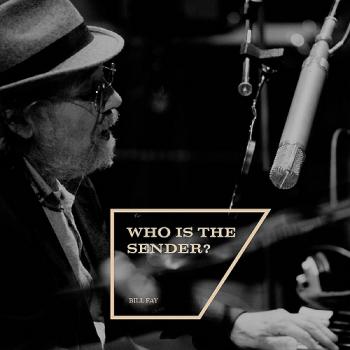 A couple of years ago I wrote a laudatory column here about my friend Bill Fay and his first commissioned album for 41 years. Life is People (Dead Oceans) received a five star review in The Independent as well as rave reviews elsewhere and deserved every word of praise it received.
I met Bill in 1970 and listened with admiration and wonder to his first LP, Bill Fay, which had just been released. His songs were both rooted in the natural world and committed to peaceful co-existence. They were also profoundly – but non-denominationally – Christian.
In the years I've known him, Bill has had a small but devoted following which, in the mysterious way of things, has grown to the point of bestowing on him something approaching cult status.
More to the point, however, he is a living example of the conviction that good work will in the end be recognised. So Bill's is a good news story and here's more good news; on 27 April, Dead Oceans will release Who Is the Sender?, produced by Joshua Henry and played by the same group of musicians who so beautifully decorated Life is People.
One or two tracks from Who Is the Sender? are already on the net; I urge PN readers to listen to 'War Machine' (easily googled) in particular.
Here's a sample of the lyric:
There's a hawk in the distance
he ain't praying for forgiveness
it's his nature to kill
but mine isn't
but we all kill ways
that he doesn't
as we pay our taxes
to the war machine
Bill's melody and the trance-like backing track are powerful, peaceful and profound, and a fine example of just how affecting a song can be. It's in no way a criticism of the content of Peace News to say that 'War Machine' speaks to my heart in a way that many articles in PN do not.
I remember that when I first read what I assumed was the founding statement of the Peace Pledge Union I was similarly affected: 'Wars will cease when men refuse to fight'.
Any article in PN analysing the causes and consequences of one of the wars currently raging around the world is, of course, a necessary corrective to war propaganda. It provides statistics, facts and contra-information to enable us to argue against the war machine but it can obscure what is really a simple proposition.
When I read of what the conscientious objectors of the First World War suffered, and what war-resisters all over the world are suffering now, I blanch at the thought of showing such courage, and wonder how I'd fare.
A writer I much admire is Patricia Highsmith, who was in her 30s during the hysterical years of McCarthyism in the USA. I'm currently reading Beautiful Shadow, a biography of Highsmith by Andrew Wilson, which reveals a tortured and divided personality.
She was out as a lesbian way ahead of the Gay Liberation movement but I was struck by her attitude to the Second World War. She was opposed to the war and had no interest in the rights and wrongs of it. She was simply opposed to war.
Unlike Bill Fay, Highsmith had no religious belief but her sentiment echoes the sixth commandment: 'Thou shalt not kill'. Paradoxically, her famous anti-hero, Tom Ripley, gets away with murder – and such is the power of her writing that she can have us rooting for him.
There's no such ambiguity with Bill Fay; he describes the music on Who Is the Sender? as 'alternative gospel' and, although I've only heard one track so far, I believe him.