Issue

October - November 2014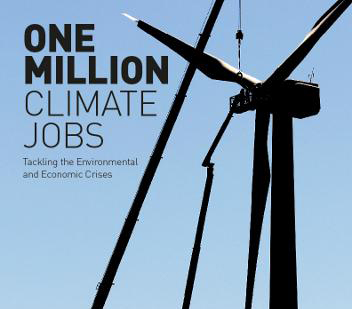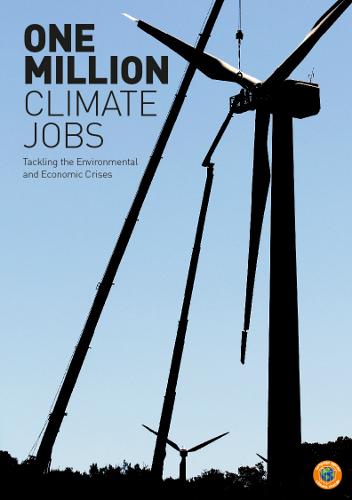 On 20 September, the British Campaign against Climate Change Trade Union Group launched a revised, expanded and updated edition of its excellent One Million Climate Jobs booklet at an 'International Fight for Climate Jobs' conference.

Speakers at the launch event included Kjersti Bartos, vice-president of the Norwegian Confederation of Trade Unions, Fernando Losado from the US Nursing Union, and Philip Pearson, the TUC's senior officer for energy and climate change. There was also a Skype link with representatives of the Climate Jobs movement in South Africa.

The group argues that we need workers to insulate and retrofit homes and buildings to conserve energy; we need workers to build enough renewable power to meet all our energy needs; and we need workers to maintain the new systems the future of humanity depends on. The booklet 'calculates and explains how we can allow for a just energy transition for workers, society and the planet'.

One Million Climate Jobs was produced in partnership with the Bakers, Food and Allied Workers Union (BFAWU), Communication Workers Union (CWU), Fire Brigades Union (FBU), National Union of Students (NUS), Public and Commercial Services Union (PCS), Transport Salaried Staffs Associationa (TSSA), Unite, the union (UNITE), and the University and College Union (UCU).