Issue

July-August 2012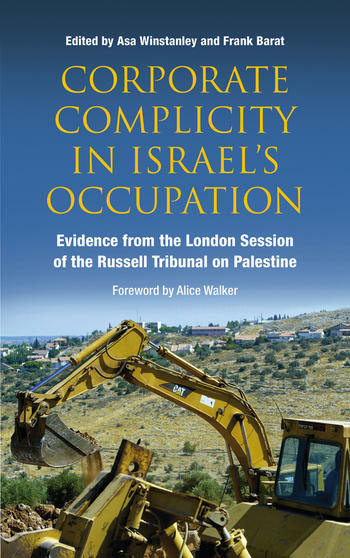 Israel's 45-year occupation of Palestine's West Bank and Gaza Strip has witnessed its establishment as a 'legitimate' player in the global economy and its crippling of Palestinian livelihoods.  These two books explore this process of  'normalisation' and the apartheid nature of the Israeli state.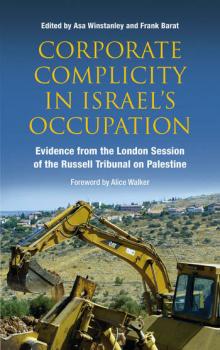 The first draws its inspiration from Bertrand Russell's 1966/67 investigation of the Vietnam War, and  contains evidence and testimonies from prominent activists, lawyers and human rights worker#s, based on their own detailed research, concerning the companies that prop-up the Israeli occupation.
It has always perplexed me how Israel manages with impunity to contravene International Humanitarian Law and ignore both the Geneva Conventions and numerous UN Resolutions. Obviously the answer is a complex one, but one key factor is highlighted by this book: namely, vested global interests, particularly those of the security and war industries and the financial sector. Especially damning in this regard is Israeli participation in the European Security Research Programme (ERSP) and the fact that the European Commission refused to take part in the Tribunal.
As international law currently operates, justice for the victims of the conflict is almost impossible – as illustrated by the Corrie's high-profile litigation against Caterpillar after their daughter Rachel was crushed to death by one of the company's bulldozers which was being used by the Israelis to demolish Palestinian homes in Gaza. We need a judicial framework such as the UN Court of Human Rights suggested by the former UN Rapporteur on Torture Manfred Nowak.
However, such a thing is unlikely to come into being any time soon.
Corporate Complicity suggests a range of actions to redress this incongruity: pressuring governments not to allow trade with the settlements; supporting the Boycott, Divestment Sanctions (BDS) campaign; creative direct action along the lines of the Smash EDO campaign which targets a local arms company that owns the patents for two essential components used by the Israeli Air Force's F16 aircraft, and volunteering for the National Support Committees for the Russell Tribunal.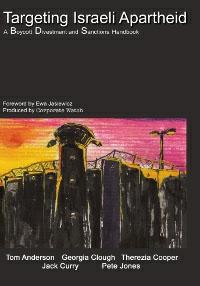 For activists wanting to plan grassroots campaigns, Targeting Israeli Apartheid is  the BDS handbook.  Starting with a thorough overview of the Israeli economy, it pinpoints the crossover between the military and civilian high-tech sectors, going on to unpick the global corporate web of  businesses and organisations that profit from the occupation. 
Also exposed are the political links – for example some tycoons are major donors to the Conservative Party and the Conservative Friends of Israel. Lack of space makes  it impossible to fully convey the incredible range of data in this book, but as veteran campaigner Ewa Jasiewicz writes in the foreword: 'Read it, organise and take action'.