Issue

June - July 2023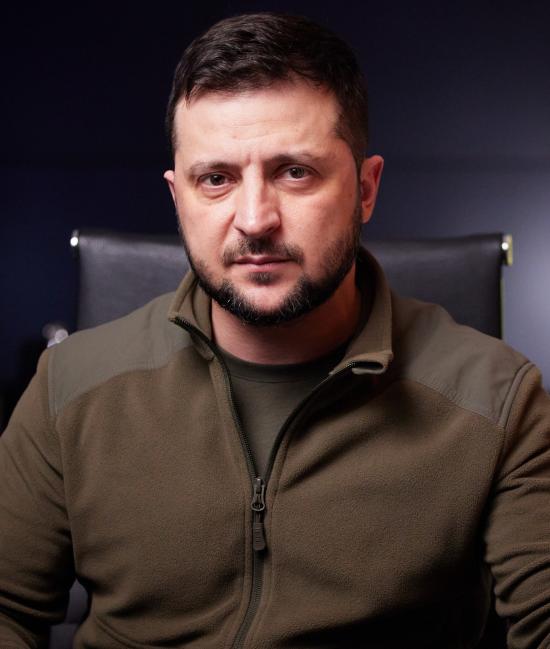 A senior advisor to Volodymyr Zelenskyy has indicated that the Ukrainian president wants to open the door to territorial compromise of some kind over Crimea – but Zelenskyy himself cannot even say these words because of the diehard political culture that he has done more than anyone else to create.
The government may not have a way off its self-imposed path of never-ending escalation, leading ultimately to national disaster – unless there is huge and unrelenting pressure for peace talks from allies such as Britain and the US.
Russia specialist Anatol Lieven visited Ukraine in March and reported his findings in Foreign Policy in April. He comments that state propaganda aimed at motivating the population to fight has helped to create 'what one Ukrainian analyst called a "Frankenstein's monster" for itself when it comes to compromise with Russia, a public mood that it helped create but now cannot control.'
Lieven quotes Oleksiy Danilov, the secretary of the Ukrainian national security and defence council: 'If Ukrainian president Volodymyr Zelensky proposes peace talks between Kyiv and Moscow, he will commit political suicide.'
On the other hand, Andriy Sybiha, the deputy head of the presidential staff and a veteran Ukrainian diplomat, told the Financial Times on 5 April: 'If we succeed in achieving our strategic goals on the battlefield, and when we are on the administrative border of Crimea, we are ready to open a diplomatic page to discuss this issue.'
In talks with Russia last year, Ukraine indicated that it would be prepared to put the status of Crimea to one side as part of a peace deal, to be dealt with through negotiations over many years.
Lieven writes: 'All the Ukrainian analysts with whom I spoke agreed that only intense public pressure from Washington could allow Zelensky to agree to a territorial compromise – even if Zelensky himself felt compelled to respond to the pressure in public with bitter protest.'
What kind of territorial compromise? Lieven found that, in line with a recent opinion poll, a majority of Ukrainians he spoke to were absolutely committed to retaking Crimea, which was annexed by Russia in 2014.
This has been the official government position for many months now: Crimea is nonnegotiable, it must be taken back by force. For example, president Zelenskyy told the World Economic Forum in Davos, Switzerland, in January: 'Crimea is our land. Crimea is our territory.... Give us your weapons, and we will return what belongs to us.'
The problem is that most outside observers believe that Russia is deeply committed to retaining Crimea, to the point where it might well resort to nuclear weapons if its hold on the peninsula is threatened.
As British rear admiral Chris Parry told the Daily Telegraph in February: 'Ukraine will do well to leave Crimea alone for now. It is absolute kryptonite to the Russians, and they will die in numerous ditches to hold onto it, even if they lose everything else.'