Issue

June - July 2023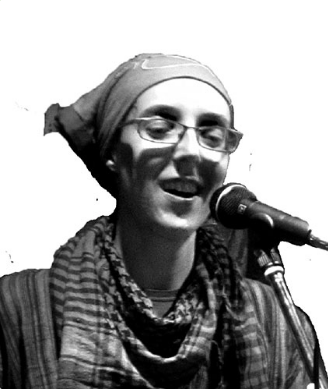 This year marks the 75th anniversary of the Palestinian Nakba: 75 years since hundreds of thousands of Palestinians were driven from their homes; 75 years since over 500 Palestinian villages were destroyed, since 'home' was taken away. Palestinians call this 'the Nakba', which translates as 'the Catastrophe'.
We mark the Nakba on 15 May every year, which is also International Conscientious Objectors Day.
There is a poetic beauty in this, as increasing numbers of Israeli young people are refusing to be drafted into what they would call 'the Israeli occupation army'. They don't necessarily object to all military service, but they refuse to be part of the ongoing oppression of the Palestinian people in the form of military occupation of their lands.
San Ghanny Choir came together this week to sing in solidarity with Palestine. Over the years, we have been on two singing solidarity trips to Palestine as a choir, singing our support and learning about everyday life in Palestine.
But most of our work remains in Scotland, telling our own first- hand stories from Palestine and shining a light on the experiences of Palestinians to help cut through the biased language of the global media.
We sang in the centre of Edinburgh to tell people that the Occupation is still happening.
In 2017, a mass hunger strike action was taken by Palestinian prisoners in Israeli jails, most often being held under 'administrative detention', which is a catch-all that can keep people in Israeli jails indefinitely, without charge or trial.
This action was known as the 'freedom and dignity' hunger strike, and hunger strikes have been part of ongoing nonviolent resistance to the occupation ever since.
We have re-written the words to a South African freedom song 'Azikatali' to support the hunger strikers.
Instead of singing 'a heavy load, a heavy load, and it will take some real strength', we sing: 'A hunger fast, a hunger fast, and it will take some real strength.'
We sing: 'Demanding freedom and dignity, and solidarity from you and me.' And 'Israeli prisons are built around us, we must end the occupation now.'
People sheltering from the spring rain stopped to listen to us, and filmed our singing to share with friends in Palestine as well as other countries – 'so they know there is solidarity, and not just from Muslim people' someone told us.
At the May Day rally in Edinburgh, my friend Lisa and I sang 'Ya Gaza', a song written by a dear Palestinian friend of ours who has lived in Scotland for many years.
She used the tune of an old Arabic love song 'Ya Lorou Hubuki', and wrote a love song to Gaza during one of many bombardments the people there have endured from Israel over the years.
We sang: 'Oh Gaza, Oh Gaza – You are always in my dreams, Oh Gaza, Oh Gaza – you are a song, a tune in my mind. The Israeli bullets penetrate bodies. We will break the siege, and we will bring down the wall with patience and steadfastness; We will return to our home.'
Even without these powerful new words, just the singing of an old Palestinian tune reclaims the narrative. Singing an old Palestinian tune reminds the world that Palestinians were here, and that Palestinians are still here. We call this cultural resistance.
At the Nakba commemoration in Edinburgh, we gather each year beside a stone that is inscribed with 'Al Dawayma', the name of a village near Al-Khalil (Hebron) that was destroyed in 1948.
It is estimated that 80 – 200 people were killed, and all other residents of the village were driven out.
Many of us have been receiving messages from friends in Gaza and the West Bank telling us of friends and family members who are being injured and killed by Israeli bombs over Gaza.
At the commemoration this year, we listened to Palestinian voices incandescent with rage at the injustice and our collective sense of powerlessness. And we sang: 'sawfa nantaser yaw men, min ilayam, ah joowa qalbee, aindee iman, sawfa nantaser yaw men'.
We hope that remembering the huge movement for change against the racist Jim Crow laws in the USA will give hope to Palestinians, and that our solidarity will help to keep pushing Israel towards accountability and change: 'We shall overcome some day, oh deep in my heart, I do believe, that we shall overcome some day.'