Issue

April - May 2021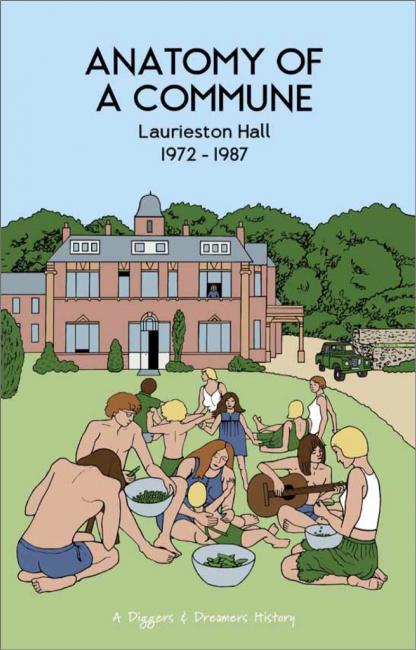 The Laurieston Hall and Lifespan communes are rare survivors of a wave of ambitious efforts by a generation who knew they were changing the world. The creation stories and quotes in these two books speak to a faith in oneself and in others, of the confidence of youth and the power of ideas to harness collective energy.
Laurieston, in Galloway, was born from a desire by London feminists to start living the feminist, ecological revolution as an experiment and an example. Lifespan's ambition was to be a residential, intergenerational centre of education – mutual learning through collective living.
As Commune on the Moors notes: 'The seventies was a time of "small deeds communism", which envisaged change being achieved through creating exemplary pockets of a better lifestyle....'
Hylda Sims (who died a few weeks after completing the book) and Freer Spreckley have written a clear and well-structured account of how Lifespanners and their many supporters rebuilt and reclaimed 19 railwaymen's terraced houses in an isolated spot in the Pennines outside Huddersfield. They also document the links the group built with the local community and wider political networks and the legal and financial structures that eventually saved the project.
The Laurieston Hall book, on the other hand, is a fabulous interweaving of dozens of submissions: personal journals, misty recollections, piercingly emotional reflections, poems, and excerpts from minutes. I felt almost voyeuristic as people revealed what they were thinking and feeling over 40 years ago but weren't able to say.
Both books chart similar courses: incredible hard work in difficult conditions, joy in collective endeavour, the clash of idealism with reality and the difficulty of negotiating one's place in a community.
Image
Both books cover disappointment and disillusion, how people found and fell in love with the communities and why they left. There is bliss in being close to nature, there is discomfort with communal child-rearing and the lack of family privacy.
There are disagreements over accountability, work and money.
There are smooth-functioning rotas, well-managed gardens and successful money-making endeavours.
There is art, music, craft and engineering.
There are parties and wood-burners and freedom from patriarchal expectations.
And there are the great photogenic stars of communities: small children and goats.
There are also lessons for how to do things and how not to do things.
Both communities became co-operatives, both communities were hubs of activity, taking their editorial turns in producing the Communes Network newsletter. Both communities suffered setbacks, although the Lifespan story of disintegration, death and rebirth is astonishing.
I found both books absolutely compelling, page-turning, inspiring and heart-breaking. They are beautifully and accessibly written.
Anecdotally, I hear communes are making a comeback. I would add both of these to the essential reading list for any potential political communard.