Issue

April - May 2021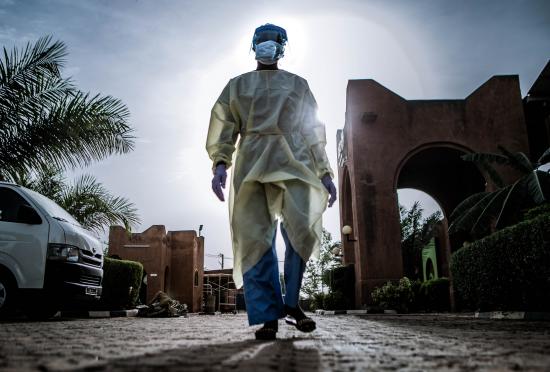 There is a powerful case, both on moral grounds and out of pure self-interest, for the rich nations of the Global North to ensure that everyone on the planet receives publicly-funded tests, treatments, and effective vaccines, free at the point of delivery: the People's Vaccine.
Otherwise, the global population will continue to breed dangerous variants of the virus that might threaten even people who've been vaccinated, for reasons explained below.
On 17 February, the UN secretary-general, António Guterres, pointed out that, at that point, just 10 countries had administered 75 percent of all COVID-19 vaccines, while 'more than 130 countries [had] not received a single dose'.
The secretary-general described equal access to effective vaccines as 'the biggest moral test before the global community'.
He also said: 'When pandemic strikes, we are only safe if everyone is safe.'
More than 2.5 million people around the world have died of COVID-19 over the last year, and the numbers keep growing.
Nearly two-thirds of people in Britain (63 percent) want a global vaccine programme that doesn't prioritise developed countries over developing countries, according to a Christian Aid poll in early February.
Only 11 percent of people disagreed.
Fionna Smyth, Christian Aid's head of Global Advocacy and Policy said: 'Christian Aid believes that access to vaccines must not become a global postcode lottery and these poll results send a clear message that many people across the UK share our belief that this global pandemic requires an equitable global response.'
Corporations kill
The People's Vaccine coalition believes that pharmaceutical corporations (who have received billions in research funding from governments) should mobilise their factories to produce the maximum amount of effective vaccine, and give up monopoly patent rights.
Anna Marriott, Oxfam's health policy manager said in February: 'The world is in a race to reach herd immunity to get this disease under control, save millions of lives and get our economy going again. This is a race we have to win before new mutations render our existing vaccines obsolete. Yet the pursuit of profits and monopolies means we are losing that race.
'People out there would be forgiven for thinking that every major vaccine company is working flat out to vaccinate the world, but this is simply not the case.
'We urgently need to lift the veil of corporate secrecy and instead have open-source vaccines, mass produced by as many vaccine players as possible, including crucially those in developing countries.
'By refusing to share their technology and waive their intellectual property, companies like Moderna and Pfizer/BioNTech, are artificially rationing the supply of successful vaccines with the hopes of reaping huge financial rewards. This is despite both benefiting from huge public subsidy. This will cost lives and prolong the economic pain which is hitting the poorest hardest.'
"When pandemic strikes, we are only safe if everyone is safe."
Lois Chingandu, director of the British charity Frontline AIDS, added: 'Over $100 billion of taxpayers' money has funded these vaccines, while the companies behind the three successful vaccine candidates are set to make over $30 billion in revenue this year alone.
'Public investments mean these are public goods, which should be used to benefit all humanity, not private property there to benefit shareholders. Leaders must act now to override this broken system of patents, monopolies and secrecy to deliver a People's Vaccine for all.'
The three biggest by market value global vaccine producing pharmaceutical corporations, GlaxoSmithKline, Merck and Sanofi, are effectively sitting on the sidelines because of the failure of their own COVID vaccines.
This is despite the fact that they've received over $2bn from the US government for their failed COVID-19 vaccine projects.
These companies could be using their factories to produce hundreds of millions of doses of other companies' vaccines. But there's no huge profit to be made out of that.
That's why these publicly-funded megacorporations are now planning to produce only a small fraction of the billion or so doses they had been intending to manufacture (if their own vaccines had been successful).
From the other end of the chain, there are vaccine manufacturers who have offered to produce hundreds of millions of doses, but neither AstraZeneca, Moderna or Pfizer/Biontech have taken up these offers. The Bavarian Nordic factory in Denmark alone has offered to produce over 200 million doses – they've had no response.
Heidi Chow, senior campaigns and policy manager at Global Justice Now, said in February: 'In times of war, manufacturers have often put aside normal competition to work together for a common cause. Surely governments should be insisting that the same spirit applies today, when so many people's lives and livelihoods are at stake?'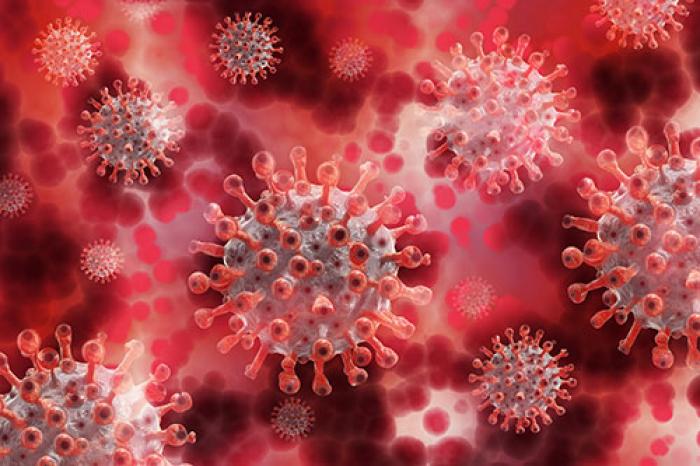 Threatening variants
Here's why vaccination is not the whole answer, and why global health is important for your family's health.
While COVID-19 continues to circulate, the virus that causes it (SARS-CoV-2) can mutate in three dangerous ways.
It can change into versions l that transmit from person to person faster/more easily; and/or l that are more deadly to people who become infected; and/or l that can overcome the protective effect of the vaccines that have been developed, by blocking the action of antibodies.
The worst-case scenario would be a new version of the virus that does all three: it transmits faster between people; it kills a larger proportion of people who're infected; and it cannot be stopped by vaccines.
If you live in a rich country where you and those you care about are going to receive a vaccine this year, your biggest priority, in relation to COVID-19, is stopping these dangerous versions or 'variants' of SARS-CoV-2 from emerging.
Researchers have found evidence suggesting that dangerous variants can develop through prolonged infection inside people who are 'immunocompromised'.
This group includes people whose immune systems have been deliberately shut down for medical reasons – because of cancer treatment or because they've received an organ transplant.
"A completely-vaccinated country could just become 'a crucible for resistant variants'."
You know how antibiotic-resistant diseases can develop if people don't take the whole course of an antibiotic? Something similar can happen with SARS-CoV-2 inside an immunocompromised person.
If you don't take the whole course of an antibiotic, you kill off a lot of the bacteria that are making you sick, but not all of them. You kill off enough for you to feel well, but you've left a pool of 'stronger' bacteria alive that are able to survive a low dose of the antibiotic.
Something similar can happen with SAR-CoV-2 in immunocompromised patients, people whose immune systems are very weak. Virus variants that can cope with a low 'dose' of antibodies have a chance to multiply inside their bodies.
Some researchers believe that there is another way that vaccine-resistant strains of the virus could develop and may have already developed.
Tulio de Oliveira, a bioinformatician at the University of KwaZulu-Natal in South Africa, pointed out to the Financial Times in January that the three most worrying variants circulating back then had first been detected in three places: in London; in the Eastern Cape in South Africa; and in Manaus in Brazil.
These were all places that had been 'very heavily affected in the first wave of infection', he commented.
De Oliveira and his team believe that having a large pool of people who've survived one wave of COVID-19 may create the conditions for the virus to evolve antibody resistance.
People who've had COVID-19 have developed a strong antibody defence system against SARS-CoV-2. However, this natural immunity wears off over time. This, de Oliveira's team suggests, might put some of these COVID survivors in the same position as an immunocompromised patient.
Because their antibody response has weakened, eventually it isn't strong enough to kill off all the SARS-CoV-2, leaving the 'stronger' versions alive. According to the theory, this could create the conditions for breeding antibody-resistant, and therefore vaccine-resistant variants.
Worryingly, this picture would also apply for some of the people who've been vaccinated, whose immunity might weaken to the point where they also could become 'strong' variant breeders.
Professor de Oliveira told the FT: 'This should be a wake-up call for all of us to control transmission, not just in our own regions but globally. This virus will keep outsmarting us if we don't take it very seriously.'
If we allow anywhere in the world to endure a large wave of COVID-19, according to this analysis, we are creating the conditions that undermine all the vaccinations that have already been given – all the vaccinations in any part of the world.
From this point of view, every country in the world needs not just vaccinations for everyone, but also fast testing, accurate and quick contact tracing, quarantine and isolation.
Without the testing, tracing and isolation as well, 100 percent vaccination could just mean that a vaccinated country becomes, in the words of the FT, 'a crucible for resistant variants'.