Issue

April - May 2021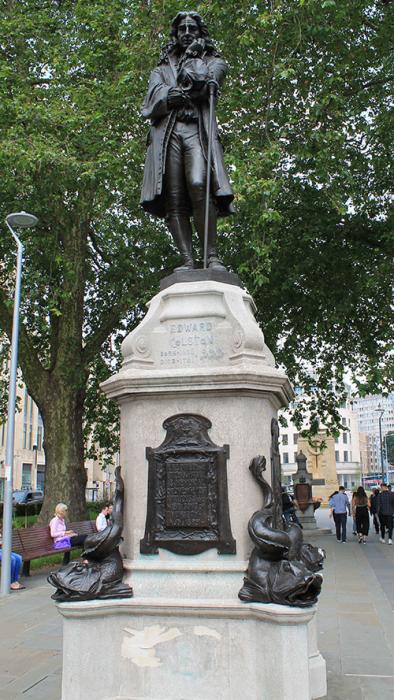 Four people charged with criminal damage to the bronze statue of 18th-century slave trader Edward Colston will face a jury trial at Bristol crown court, starting on 13 December.
The date was set at a hearing on 2 March, after the Colston 4 pleaded not guilty before Bristol magistrates on 25 January, and opted for a trial at crown court before a jury. This is their right because the charge they face carries a maximum sentence of 10 years.
Bristol city council, who recovered the statue from the River Avon and are keeping it in storage, reckon the value of damage at £3,750.
It was on 7 June last year that the slave trader's statue was removed from its plinth and tipped into the Avon by anti-racist demonstrators. This was part of the Black Lives Matter protests that followed the killing of George Floyd and other black people by US and UK police.
Ten people were arrested at the scene on suspicion of causing criminal damage but were released without charge.
It wasn't until 9 December that the police charged four of those arrested with criminal damage to the statue: Rhian Graham, 29; Milo Ponsford, 25; Jake Skuse, 36; and Sage Willoughby, 21.
Protest disrupted
During the 25 January hearing, supporters held a demonstration outside the magistrates' court, as well as an online protest.
The virtual demonstration was disrupted during a speech by Dr Shawn Sobers, an academic.
He later tweeted: 'As the video of my speech in solidarity with the #colston4 was playing, some racist hijacked the event and wrote the N-word in red across my face. Racists won't stop us from the work of anti-racism. They will never stop me from knowing I'm a proud African man and no one's N! '