Issue

April - May 2021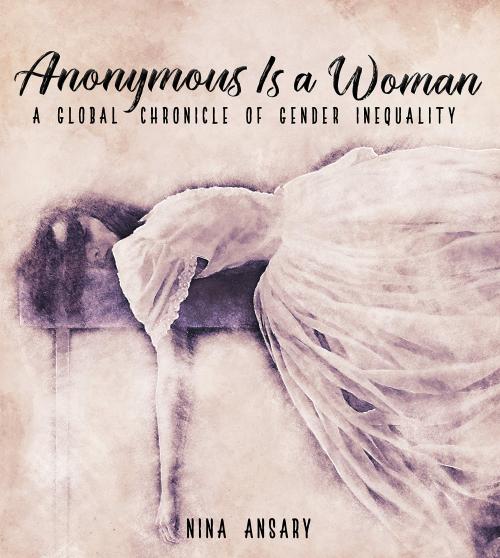 Was Cleopatra really a 'girlboss'?
In the last few years, countless anthologies of great women from history have been published. Many of them, unfortunately, feature already well-known figures: I have three such books which have a section on Cleopatra, despite the fact that her fame probably doesn't need much boosting.
Nina Ansary's new contribution to the genre, however, features a very different Cleopatra: Cleopatra Metrodora, an ancient Greek woman who is thought to have been the first female medical scholar. Her treatise On the Diseases and Cures of Women – alongside the impressively modern surgeries she is known to have performed – make her obscurity feel particularly sad.
The book's title paraphrases Virginia Woolf's famous assertion that: 'Anon, who wrote so many poems without signing them, was often a woman'.
Ansary, a scholar and women's rights advocate, felt that many of these previously 'anonymous' women deserved to be brought into the light. Her writing is academic and thorough, her list of women diverse; this is particularly refreshing given that quite a few similar books feature only Western women.
This is the only anthology of historical women I've ever read which has a truly global scope. And, while the writing style is meticulous rather than attention-grabbing, the facts Ansary uncovers are a continual surprise.
She writes of Eunice Newton Foote, the first person to discover that carbon dioxide was a greenhouse gas; of Wang Zhenyi, who used experiments to explain lunar and solar eclipses; of Gaitana, an indigenous Colombian woman who led the resistance against Spanish colonisation.
All these women, as well as many more, were unfamiliar to me.
The deliberate obscuring of female inventors by history is particularly shocking: women featured in this book invented or originated everything from vodka to the paper bag machine.
While many similar anthologies are aimed at a younger audience (Good Night Stories for Rebel Girls made a big splash in 2016), it's safe to say Ansary's book is not. It is probably meant for an older audience, and one truly interested in a global view of women's history rather than just a few individuals – as well as profiles of women, Ansary includes overviews of female anonymity and oppression.
I would say this is a good thing. Some books written for children sanitise the stories they tell.
Elizabeth I, for example, is occasionally presented as an 'inspiring' figure, with little or no reference to her mass murder of Catholics or any other less appealing aspects of her reign. By contrast, Ansary's well-researched take on women who had flaws as well as virtues is very welcome.
My only criticism would be that the illustrations for this book are somewhat off-putting. Each woman featured is accompanied by a vacant-eyed and sentimental rendering of her. Moreover, despite these women hailing from every corner of the earth, their faces all look more or less identical. I can't help thinking that a photograph or painting of the woman in question, or something connected with what she did, would be more interesting.
However, this is a minor problem and is more than made up for by the detail of the writing. In recent years, many people have realised the importance of intersectional feminism, the idea that it's important to focus on the ways in which multiple different types of oppression can shape someone's life.
I've read all too many books about 'great women', populated mostly with identical figures. Ansary's dedication to telling the stories of truly obscure yet important women makes this book stand out. A compilation of historical women which only includes Western women, or those who held positions of power, would not be complete.