Issue

October - November 2019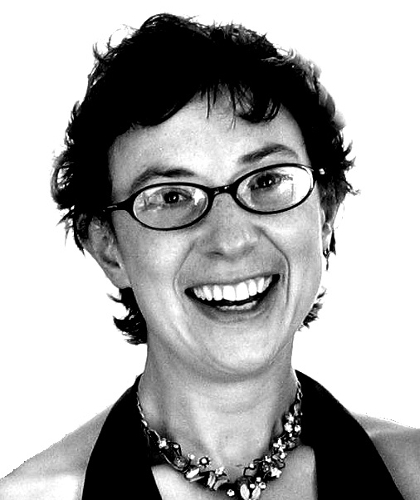 Last year, I travelled around Spain and North America, wanting to learn everything I could about the possibilities of creating an alternative economy outside capitalism.

I hung out in Love & Solidarity Housing Co-op and Riot Bayit Housing Co-op and Red Emma's worker co-op anarchist bookshop.

I felt at home in Twin Oaks worker-owned egalitarian commune and now harbour plans for setting up a commune here.

I wondered what I would be doing when I got back – I toyed with the idea of developing an alternative currency in Yorkshire, I thought about training as a death doula.

But, in a twist I never foresaw, instead of doing any of those things, I've become a director of Co-operatives UK. Mmm – right outside my comfort zone.

Co-ops UK is the trade body (sort of) for all co-operatives in the UK – yes, including the really big supermarket/funeral director ones.

'The network for Britain's thousands of co-operative businesses, Co-operatives UK works to promote, develop and unite member-owned business worth £36 billion to the British economy.'

OMG, I'm a director of something that talks about its value to the British economy. In money terms!

This really is something I never thought I'd do.

And, I have to say, I'm already finding it a bit troubling. I feel like I'm a member of two teams with very different mottos – I want to pull my weight and fit into the new team, but I don't want my old team-mates to feel like I'm no longer playing for them too.

Co-ops UK's main activities are lobbying, research, training, advice and networking – which involves a great deal of report-writing. And the job of the directors is to read all the reports, have opinions about policy changes, comment on consultation submissions, consider opportunities for collaborations and partnership working and new projects and draft contracts and there's an audit committee and a remuneration committee and… and… my god, I'm disappearing in a torrent of words, reports, papers, proposals, commissions, comments, appendices.

But this situation is inevitable – if it wasn't me, there'd be someone else having a fairly similar struggle. I'm appointed to the board by the Worker Co-operative Council. I've been elected by this particular set of people who are too busy to do this thing themselves and they trust me to do it on their behalf.

And the reason they trust me is the very same reason that I find this incredibly difficult – because they know that my background is, like most worker co-operators, hands-on, small-scale, collectivist, anti-authoritarian, non-hierarchical and practical – dealing with individual humans and their individual interactions.

It is decidedly not big picture, government policy, society-influencing stuff aimed at whole communities and demographics and sections of society.

They trust me to deal with the stuff that may affect them in some longer-term, systemic way, to engage in a way that protects their interests and their values.

And why have I let myself be chosen?

Even if co-ops aren't themselves revolutionary, they create an infrastructure and a political space for autonomy, collectivity, self-help and collectively-owned resources.

It is also the case that the small, innovative, ethical and political co-ops need the resources of the big co-ops to help them start up and survive in runaway capitalism and I'm happy to be that bridge and promote that concept.

And despite a history (and hopefully a future) of being an inclusive, working-class movement, the most vocal and visible parts of the co-op movement seem (surprisingly to me) to be mostly middle-aged white men.

So when the Worker Co-op Council pleaded for a woman to take the seat, which comes with a helpful amount of cash, it seemed not unreasonable for me to do my bit.

I look at it as taking one for my old team – a difficult job, a job I'm not really cut out for, but someone's gotta do it.

But when the world is burning, panic of all kinds is setting in and a feeling that the time for slow, community-building, policy-reforming activity is past, is it this right place to put my energy?

I imagine I'll ask myself that question every day for the next three years.