Issue

February - March 2019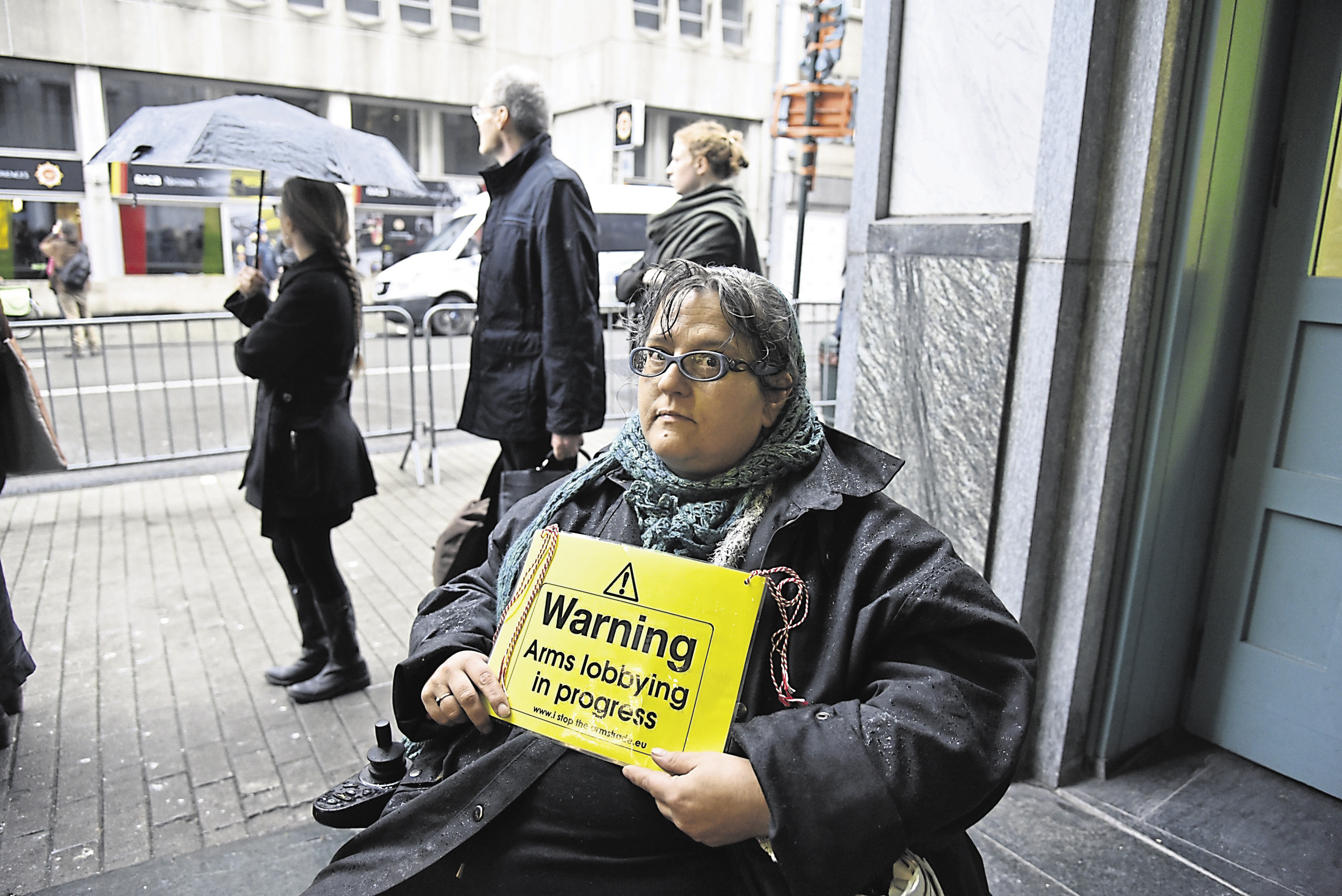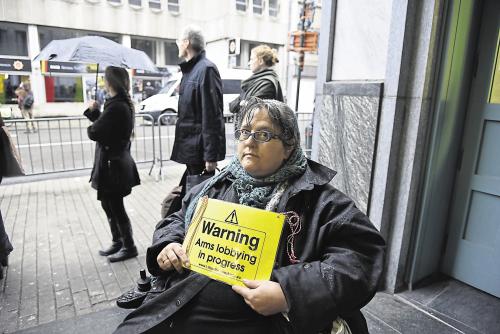 Monique D'hooghe demonstrates in Brussels on 29 November. Photo: Vredesactie
On 23 January, there was a noisy 'Stop arming Saudi' protest outside an arms dealers' dinner at the Grosvenor House hotel in central London.
There was a sit-down blockade of the hotel, as guests filed into the aerospace, defence & security group's annual dinner. The guest of honour was former home secretary, Labour MP Alan Johnson.
Andrew Smith of Campaign Against Arms Trade said: 'Many of the companies in attendance have armed and supported the Saudi-led bombing of Yemen. While Yemen is being starved, the arms dealers will be swilling champagne, cozying up to politicians and trying to sell even more weapons.'
There were no arrests.
Belgian actions
On 6 December, two peace activists took to the stage at the European defence industry summit in Brussels, where arms lobbyists and EU policymakers meet to discuss how to develop new weapon systems. One held up a banner saying: 'No EU money for arms dealers.'
The other activist told participants: 'It is unacceptable that the European defence policy is outsourced to the arms industry.'
A week earlier, on 29 November, 19 peace activists from Belgian peace groups Vredesactie and Action Pour la Paix (both translate as 'action for peace') managed to get inside the annual conference of the European defence agency (EDA) in Brussels. The event was devoted to 'autonomous systems', also known as 'killer robots'.
The 19, who were arrested and held for eight hours, were protesting against the growing militarisation of the EU. The EDA is an agency of the European Union with a budget of €32m.