Issue

February - March 2019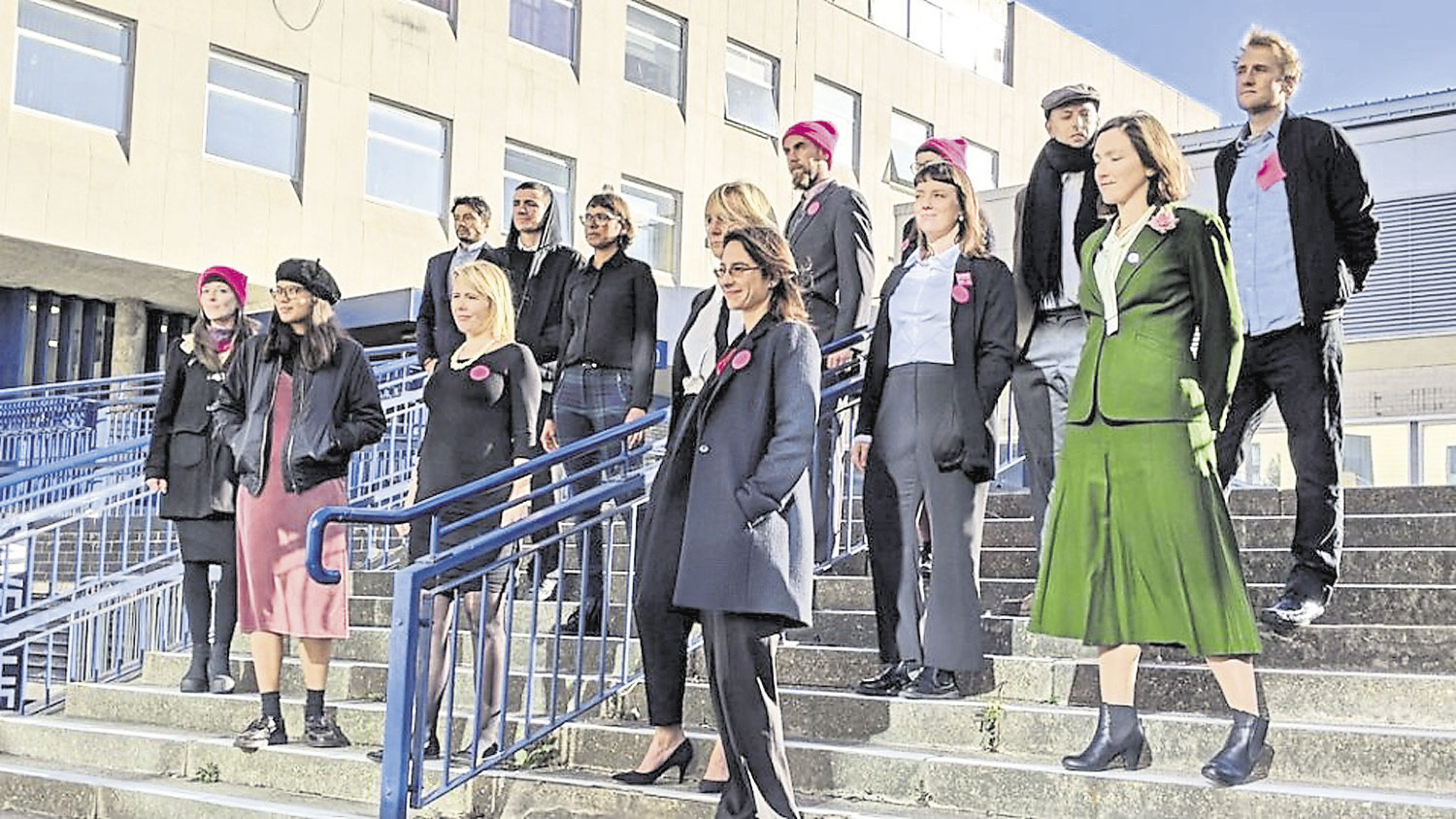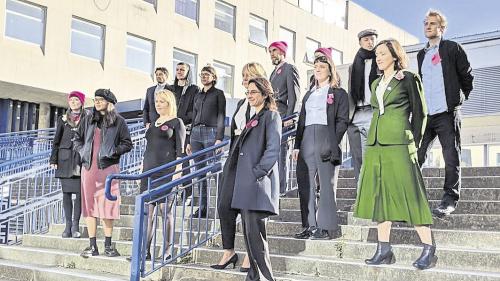 Almost all of the Stansted 15 activists shortly before going into Chelmsford court on 1 October 2018. Photo: SAM WALTON
 
The Stansted 15, who nonviolently stopped a deportation flight from taking off in March 2017, were found guilty on 10 December of breaching an anti-terror law. After nine weeks of trial (see PN 2624–2625), the jury found all 15 defendants guilty of intentional disruption of services and endangerment at an aerodrome under the 1990 Aviation and Maritime Security Act. The 15 appealed on 7 January. They face years in prison.
When the campaigners stopped the plane, they knew that one woman's former husband had threatened to kill her on arrival in Nigeria because of her sexuality and one man had threatened to commit suicide because he had no friends or family in Nigeria. At least two people who were due to be deported on the plane have since been identified as trafficking victims.
The action has meant that 11 out of the 60 people due to be deported are still in the UK, according to freedom of information requests. Two of the 11 have been granted (limited) right to remain. The home office has recognised that a third person should also never have been targeted for deportation: they have been issued with a residence card recognising their right to remain in the UK 'by virtue of their relationship with an EEA national currently in the UK exercising their treaty rights'.
The verdict was followed by an emergency rally of thousands the next day outside the home office in central London, a solidarity protest at the COP24 climate talks in Katowice, Poland, and a 300-strong march in Brighton on 12 December, Freedom reported.
The Canary reported solidarity actions (mostly banner hangs) on a national day of action (18 December) in 18 cities across Wales, Scotland, the north of Ireland, and England.
The real crime
The Stansted 15 released a statement in response to the verdict, which said: 'We are guilty of nothing more than intervening to prevent harm. The real crime is the government's cowardly, inhumane and barely legal deportation flights and the unprecedented use of terror law to crack down on peaceful protest.
'We must challenge this shocking use of draconian legislation, and continue to demand an immediate end to these secretive deportation charter flights and a full independent public inquiry into the government's "hostile environment".
'Justice will not be done until we are exonerated and the home office is held to account for the danger it puts people in every single day. It endangers people in dawn raids on their homes, at detention centres and on these brutal flights. The system is out of control. It is unfair, unjust and unlawful and it must be stopped.'
Judge Christopher Morgan instructed the jury to disregard the defendants' claims that they acted to stop human rights abuses. He told the jury that they should only consider whether there was a 'real and material' risk to the airport.
In legal arguments heard in the absence of the jury, defence barristers called for the jury to be discharged because Morgan had given what amounted to a direction to convict, by suggesting that the defendants' entry to a restricted area should be considered inherently risky.
Melanie Strickland, one of the defendants, said: 'To be found guilty of a terror-related charge for a peaceful protest is devastating for us, and profoundly disturbing for democracy in this country.
'It's the home office's brutal, secretive and barely legal practice of mass deportation flights that is putting people in danger, and their "hostile environment" policy that is hurting vulnerable people from our communities. It's the Home Office that should have been in the dock, not us.'
A detainee speaks
A man who was due to be deported on the flight but who has since been granted a limited right to remain in the UK said: 'The Stansted 15 have been found guilty of breaching a barely-used terror law. Though the jury were convinced that their actions breached this legislation, there's no doubt in my mind that these 15 brave people are heroes, not criminals.
'For me a crime is doing something that is evil, shameful or just wrong – and it's clear that it is the actions of the home office [that] tick all of these boxes – and the Stansted 15 were trying to stop the real crime being committed.
'As the Stansted 15 face their own purgatory – awaiting sentences in the following weeks – I will be praying that they are shown leniency. Without their actions I would have missed my daughter's birth, and faced the utter injustice of being deported from this country with having my now successful appeal heard. My message to them today is to fight on. Their cause is just, and history will absolve you of the guilt that the system has marked you with.'
Raj Chada, partner from Hodge Jones & Allen, who represented all 15 defendants said: 'We are deeply disappointed by today's verdicts. In our view it is inconceivable that our clients were charged under counter terrorism legislation for what was a just protest against deporting asylum seekers.
'Hodge Jones & Allen previously represented 13 defendants who protested at Heathrow in similar circumstances to the 15 at Stansted, yet they were not charged with this draconian legislation. We believe this was an abuse of power by the attorney general and the CPS [crown prosecution service] as they should never have been charged with these offences. The fact is that the actions of these protestors resulted in two people who were about to be wrongfully deported remaining in the UK.'
Over 150 academics and others signed a letter of protest at the verdict, published on the Independent news website on 18 December. The letter said: 'Even if someone were to disagree with the precise tactics of the Stansted 15, this legal judgment presents a very serious risk to the right to express dissenting views, as well as to the right to protest.
'In this particular case, it is clear that the actions of the Stansted 15 prevented a greater harm being meted out to a majority of the deportees who were on this plane.'