Issue

April - May 2017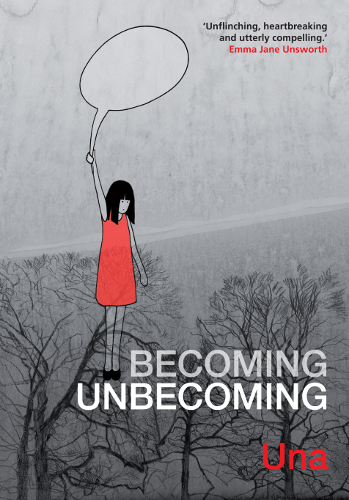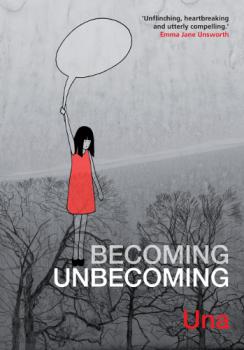 Beautiful, disturbing and timely, Becoming Unbecoming uses the medium of the graphic novel to brilliant effect in exploring that 'something embedded deep within [our] culture that produces eruptions of gendered violence and allows them to flourish'.

Becoming Unbecoming dovetails an account of the author's own experiences of rape and sexual abuse during her childhood in West Yorkshire in the mid-to-late 1970s with the history of the police hunt for the so-called 'Yorkshire Ripper' (Peter Sutcliffe, who murdered 13 women, mainly in West Yorkshire, around this time). Una joins the dots between the two stories to expose the victim-blaming culture that both enabled attacks on women and then left many of them without anywhere to turn for help.

Crucially, in the case of the Sutcliffe murders, the police ignored any evidence that didn't fit with their theory that the killer was targeting prostitutes. This evidence might have prevented almost all of the deaths inflicted by Sutcliffe.

Likewise, an 'open message to the Ripper' in the Yorkshire Evening Post contrasted the 'respectable' girl from 'a decent Leeds family' whom Sutcliffe had just murdered with the prostitutes that it alleged were his intended targets.

Rendered mainly in black and white, with occasional flashes of colour, Una uses narrative and visual techniques unique to the format to create a series of unforgettable images.

The impact of such violence is also vividly conveyed, with Una writing movingly of the way that 'being repeatedly assaulted, shamed and blamed' for her own sexual assault, shook her to the core 'in a unique way'.

The book closes with a heart-breaking 13 pages containing imaginary depictions of what Sutcliffe's victims might have been doing now if he hadn't killed them.

Needless to say, despite progress in some areas, these are all live issues. In the UK alone, males currently make up around 98 percent of the perpetrators of sexual offences.

Becoming Unbecoming is a valuable and thought-provoking contribution to the ongoing struggle to end patriarchal violence.