Issue

April - May 2017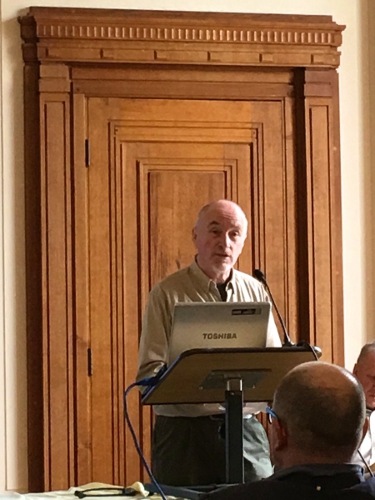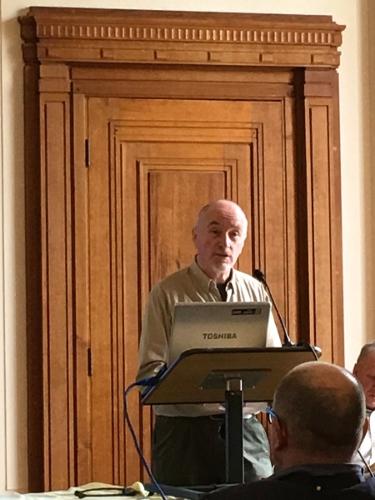 Peter Smith of Stop Hinkley. Photo: Alun Williams
On 11 March, a conference entitled 'Green Nuclear-Free Wales' drew more than 60 delegates to the National Library in Aberystwyth on the sixth anniversary of the ongoing Fukushima nuclear disaster (in March, a Japanese court ruled that state negligence contributed to the triple meltdown).
Speakers in Aberystwyth included the former chief electrical engineer for Hinkley Point, Peter Smith, who critiqued nuclear industry safety standards, and Reinhard Uhrig of Global 2000 Austria who highlighted the retreat of nuclear power and rapid growth of renewable energy across the European continent.
The conference ended with the signing of 'The Aberystwyth Declaration' by the 'United Welsh Front Against Nuclear Power': People Against Wylfa B, Cymdeithas Atal Dinistr Niwclear Oesol, Greenpeace, CND Cymru, Cymdeithas yr Iaith, Friends of the Earth and Nuclear Free Local Authorities.
An immoral burden
The declaration calls on political leaders in Wales to phase out nuclear power in favour of newer technologies based on indigenous resources. Trade unions were encouraged to advance the renewable energy agenda as it would 'provide much needed sustainable employment in some of our most deprived communities'.
The dangers posed by creating a further legacy of highly toxic radioactive waste with no pathway for its disposal are unacceptable, the Declaration continued, constituting 'an immoral burden for future generations'.
The proposed 'Wylfa Newydd' nuclear power plant on Anglesey will not go ahead without more government subsidy, as the chair and chief executive of Hitachi, Hiroaki Nakanishi, made clear to the UK chancellor of the exchequer, Philip Hammond, in January 2016.
In July last year, the National Audit Office warned that the Hinkley Point C nuclear power plant, now under construction, could cost energy consumers £30bn in 'top-up payments'.
Nuclear weapons link
Making the link between nuclear power and nuclear weapons, Brian Jones of CND Cymru told the Aberystwyth gathering: 'Of course it's possible to develop nuclear weapons without a "civil" nuclear power programme, as Israel and North Korea have done, but once a country has established a "civil" nuclear power infrastructure and facilities, it's relatively easy to then produce weapons grade uranium. Combine this with "conventional" weapon delivery systems, and you become a nuclear weapon state. The arguments against "civil" nuclear power are completely convincing in themselves, but if we're serious about abolishing nuclear weapons, then we also need to dispense with nuclear power.'
The more complex contemporary link between nuclear power and nuclear weapons has been outlined by researchers from the University of Sussex. Andy Stirling and Philip Johnstone of the Science Policy Research Unit (SPRU) assert that the UK's nuclear power programme is driven by military demands. The most essential need is not for plutonium or tritium, they claim, but for a nuclear industrial sector to design, build and maintain the reactors that power nuclear submarines. Without this capacity, the academics claim, the Trident missile system would have no military credibility.