Issue

April - May 2017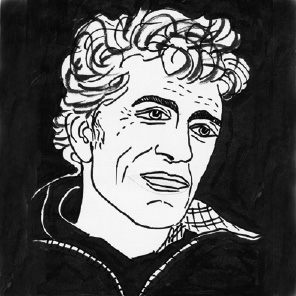 There are a couple of vehicles regularly parked down our street which always raise my eyebrows. Firstly, because they park with their kerbside wheels wholly on the pavement and I have to walk in the road because I can't squeeze past, and secondly, because of their names.

The Land Rover model is a 'Defender' and the camper-van is a 'Trident'. There are other less offensive Land Rover model names such as 'Discovery' and 'Freelander' and even the mysterious 'Evoque' but these two names make a point. It's clear that the motoring marketing gurus see military names as having a selling cachet.

Even the pacific bicycle is not immune. I have a friend whose first bike was a Raleigh ladies' model named 'Blue Streak' which had an image of this nuclear ballistic missile on its seat tube.

My guess is that if I trawled through current car and motorcycle catalogues, I'd find many more models with military-inspired names.

There's a Ford 'Crusader' as I remember and in my teens there was a Norton motorbike named the 'Dominator' and in more recent times another named the 'Commando Combat'. And so it goes. I'm sure eagle-eyed PN readers can find many more examples of military model-naming for selling in fields other than cars and motorbikes.

Sometimes I feel as though the most powerful political–social currents in our lives now are advertising and showbiz and it is instructive how many displaced – even disgraced – politicians quickly find themselves gloriously at home and gloriously well-paid in these worlds of endorsement and self- aggrandisement. Maybe it was always so?

When I was 21, I bought with some birthday money and my own savings, a tent, a sleeping bag, a pair of climbing boots and a rucksack.

These were collectively a commitment to outdoor life and to a degree of self-reliance and their names were a reflection of this.

My tent (I still have it), made by the firm Camptor is beautiful, practical, and lightweight. It was so innovative, the model was named an 'Itisa'. It was claimed the name came about in answer to the oft-repeated question: 'what is it?' Answer: 'it is a tent'.

My boots (which I still use) were made by Blacks of Greenock and have the delightful brand name 'Good Companions' and my sleeping bag was descriptively called the 'Icelandic' model. My canvas rucksack (still in use) was reputedly based on the famed and framed 'Bergen' rucksack similar to those used by Second World War paratroopers.

In fact in my teens they were often known as 'paratroop rucksacks'. The company which made mine, however, eschewed the military connection and the maker's name was simply 'BB'. This stood, rather nationalistically, for 'British Best' but was certainly preferable.

Of course some items in common use have military names which can pass by virtually unnoticed. An example is the one-gallon petrol can which came from the German military and is now known as the un-military 'jerry can'.

Still and yet, military terminology pervades the language of fashion too: the 'trench coat' from the First World War, American 'bomber jackets', RAF sheepskin 'flying jackets' and so on; even 'Wellington boots' and the balaclava (named after the town where they were first made – for soldiers during the Crimean war).

I see these as harmless uses of language compared with the aggressive naming of motor vehicles which we should complain about and resist. So many car promotions, on TV for example, have glossy vehicles passing – miraculously unharmed – through fire, flood and natural hazards so dramatically represented that they uncannily suggest recognisable war zones.

This not so-subtle militarisation – both in name and performance – of domestic vehicles is insidious because it normalises and sanitises its implications. And language does matter I believe, or I wouldn't be writing in PN.