Issue

October - November 2016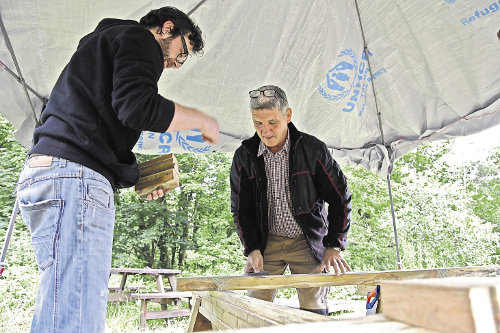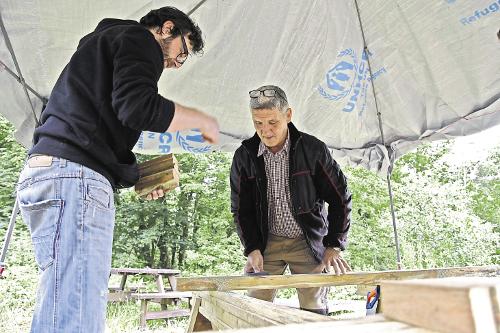 Shelter building. PHOTO: Sam Christie/CAT
This summer, postgraduate students at the Centre for Alternative Technology explored the construction of emergency shelters as part of their MSc degree in 'Sustainability and Adaptation'.
Led by Jamie Richardson of Shelter and Construction, the students used the examples of Gaza and Nepal to learn about sustainable construction in the context of war and natural disaster.
Though they seem simple structures, considerable thought and logistical complexity goes into constructing refugee housing. Students looked at a broad range of areas, including anthropology, logistics, materials, community consultation, the role of the NGO, thermal comfort and wellbeing, diplomacy and sustainability.
Scenario 1, a Nepal earthquake, affected large numbers of people in rural areas. Students looked at the location, available materials and logistics before building a suitable shelter. Scenario 2, Gaza, allowed students to think about shelter provision in a war-affected urban setting, with personal safety and availability of materials being of utmost importance.
Based on a design already in use in Gaza, they created a modular two-storey building that can be rapidly constructed using small timbers available in the area. Using 2" by 1" timbers and half-inch plywood, they built various designs of I-beams suitable for floors, roofs and walls – now being load-tested by Oxford Brookes University.
Given a world facing an unprecedented number of forcibly-displaced people, these skills can make a positive contribution to a serious and growing problem.