Issue

October - November 2016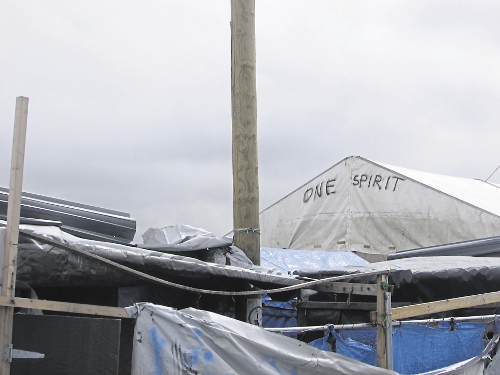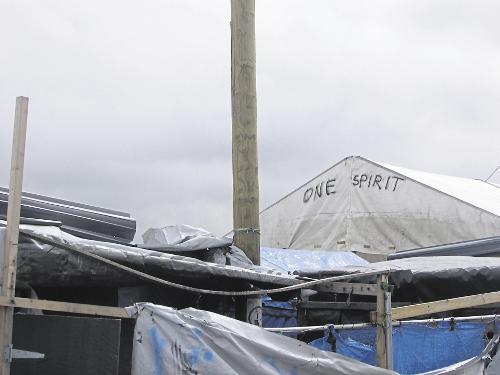 Structures in the Jungle Photo: Gill Knight
As Ellie has highlighted, our time in Calais was very challenging. I was confronted with the huge unfairness of the world in a more direct way than I had ever experienced before. What a lottery life is, depending on where you are born and who your parents are.

We went to Calais after spending two weeks walking in beautiful and remote Lapland in the Arctic north of Sweden, and, as we write this, we're now at the end of almost a month travelling around Spain (mostly in a campervan) – so two experiences very different from the volunteering!

A few things I want to emphasise:

Most people are in the camp because they want to get to the UK and claim asylum there. Over a third of camp residents have family in the UK; many speak English as their second language. Another major attraction of the UK is that it is often seen as wealthy and safe, with kind people and less brutal police.
"Hearing how these people were not guaranteed asylum by the rich bellicose countries who employed them, really angered me."
Everyone there has been driven away from their homes, for varying but equally strong reasons – fleeing war, other violent conflicts, and poverty. No-one is any more deserving of asylum than anyone else, in my opinion; the UK should accept them all, and can afford to, if it can afford to spend so much on policing in Calais.

However, to give you a specific example of what has driven people there: I was very moved to talk to two Afghan men, both a bit younger than myself, both so friendly, who had worked as interpreters for NATO during the war, and had since become at risk given the resurgence of the Taliban: they could be killed as collaborators. As you can imagine, after my nearly-four years at ForcesWatch, it really angered me to hear how these people were not guaranteed asylum by the rich bellicose countries who employed them. One of the men told me that a UK government official visiting the camp's legal centre said to him: 'You can go back to Afghanistan, it's safe there', which is just outrageous in its ignorance and lack of compassion.

French prime minister Francois Hollande and interior minister Bernard Cazeneuve said that, despite Brexit, the 2003 Le Touquet accord between France and the UK – which effectively moved the UK's border to the northern shores of France – would not be renegotiated. However, the mayor of Calais, Natacha Bouchart, has stated: 'We can't take it anymore... I demand that we renegotiate Le Touquet accord.'

It's a huge issue, with no easy solution, but there are ways we can make a small yet still meaningful difference.