Issue

October - November 2016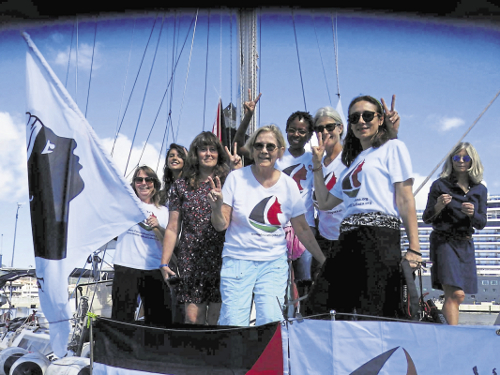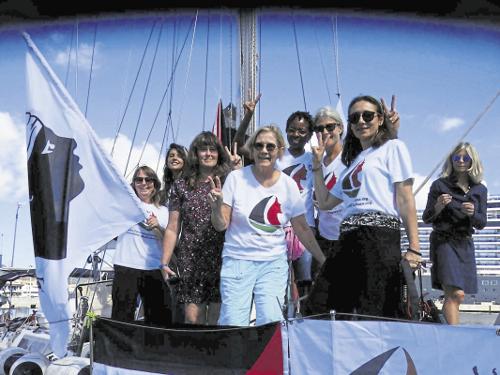 Members of the Women's Boat to Gaza crew on Zaytouna-Oliva in the port of Ajaccio, Corsica, on 19 September. Photo: Women's Boat to Gaza
On 27 September, the Women's Boat to Gaza (WBG) set sail in the boat Zaytouna-Oliva from its final port in Messina, Italy, to denounce and break the illegal Israeli blockade of Gaza. A second boat, the Amal-Hope II, was making final preparations and was scheduled to depart from Messina soon after. Both boats were expected to arrive in Gaza in early October.
Ann Wright, a former US army colonel and former US diplomat is one of the boat leaders: 'We as international women stand in solidarity with the women of Gaza who have been under such intense pressure as the leaders of their families, as the brutal Israeli military assaults happen.
'We hope there will be international attention to the fact that women are challenging the Israeli blockade of Gaza so that people around the world will remember that this blockade is constricting and choking the people of Gaza.'
'We hope that people will put pressure on their governments to hold Israel accountable, to put sanctions on Israel for what it is doing to the Palestinians and to tell them to lift the blockade.'
Activists on the boat have asked for the international community to ensure their safety by applying pressure on Israel to allow them through to Gaza.
We are family
Wendy Goldsmith, a WBG organiser who sailed with the Zaytouna-Oliva from Barcelona to Messina said: 'We hope to reach the shores of Gaza safely. Nobody on board wants to enter Israel in any way, nor will we set course for Israeli waters. We are a nonviolent movement on peaceful, civilian boats heading to meet our Palestinian sisters in Gaza for coffee and falafel.'
The boat, crewed entirely by women, carried women from all over the world including Nobel Peace Prize laureate Mairead Maguire (Northern Ireland); Marama Davidson, Green Party MP (New Zealand); and Olympic volleyball player Leigh-ann Naidoo (South Africa).
The Women's Boat to Gaza is the latest attempt to break the naval blockade of Gaza. The blockade has imposed restrictions of movement on people and goods for more than a decade. By applying restrictive measures that affect the population as a whole, the Israeli siege violates international humanitarian law, including the Geneva Conventions, which prohibit collective punishment.