Issue

October - November 2016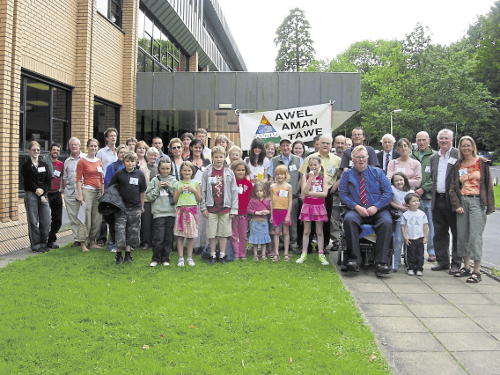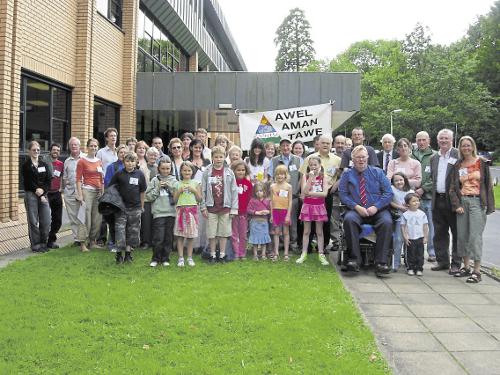 Awel Coop. Photo: Awel
'We've put up with noise and dust from the pits – we're used to it. We shouldn't grumble about a few turbines singing in the wind'. These words were spoken in 2000 and, 16 years later, the community wind farm turbines in Mynydd y Gwrhyd, 20 miles north of Swansea, are due to be commissioned by December.
Community benefit society Awel (Welsh for 'wind') is funding the scheme through shares (raising £1.27 million to date) and Welsh government loans of £4.85m. Awel need more shareholders as manager Dan McCullum explains: 'our target is £2m, but the more we raise, the better. We want to repay the Welsh government so they can use their funds to support further community energy projects'.
With a minimum investment of £50, plus a 'one member, one vote' policy, this is designed to be an inclusive, democratic scheme (with a projected interest rate of 5 percent per year). Profit will go back into the community, alleviating fuel poverty and funding further local renewable energy projects.
McCullum says: 'Our 4.7MW turbines will supply the equivalent of 2,500 homes. In the future, we'd like to supply directly to our villages and businesses as happens in Germany and Holland.
'In the UK we have a centralised electricity market dominated by multinationals. We want to help shape an alternative to the current policy support for nuclear and fracking. And our communities have had enough of coal. The memory of former miners dying young from coal dust-related disease is etched deep. If some bright spark invents an alternative to wind energy, then great: the turbines can be taken down. But until then, they can supply lots of clean power, and ordinary people like you can own them!'