Issue

June 2015 - July 2015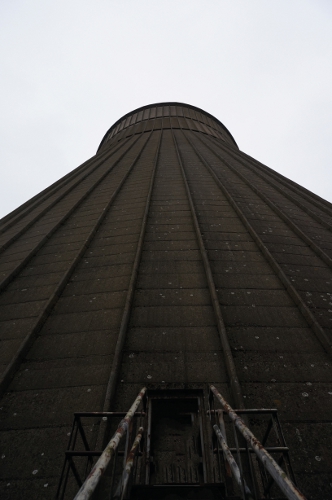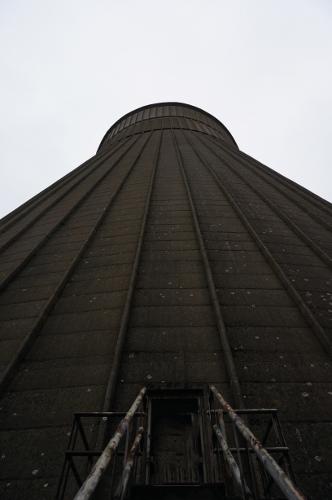 Abandoned power station in Charleroi, Belgium. Photo: Tom Redd
In December, the centre of Paris will be taken over by campaigners demanding that their governments make a legally-binding pledge to tackle climate change. 'Coalition Climat 21' will be organising actions in the run-up to, and during, the 21st United Nations climate change 'conference of the parties' (COP21) from 30 November – 11 December.

Hopes are high that the Paris negotiations will end with a universal, legally-binding and effective agreement to start countries on their transitions towards a low-carbon future.

The UN says the world must cut its greenhouse gas emissions massively if we're to keep the increase in global mean temperatures from pre-industrial times down to 2 degrees C. In 2050, greenhouse gas emissions will have to be 40 per cent to 70 per cent lower than in 2010.

Emissions would then have to be near-zero by the end of the century.

Ruth Davis, political director for Greenpeace UK, said: 'It is important for people to understand that the 2 degrees C goal is not an aspiration, it is an obligation.'

However, others have conceded that it is unlikely that COP21 will reach a global agreement to keep below 2 degrees C. Asad Rehman, a senior campaigner for Friends of the Earth said: 'It is not realistic and it's not going to happen. That's not where the politics is, that's not where the power is.'

The campaign plans

Greenpeace UK – Ruth Davis, political director
Plan Greenpeace UK's plan is focused on lobbying and negotiating with governments around the world to increase the ambition of the offers being put forward before Paris, by reminding governments that they have an obligation to the 2 degrees C temperature increase. In the longer term, they are trying to 'establish a regime which is a strong signal to business and investors and governments that the direction towards a zero carbon economy is irreversible'. In the UK, they will be putting pressure on the prime minister 'to deliver the obligations in the Climate Change Act' – reducing emissions by at least 80 per cent in 2050 from 1990 levels.
Goal for the outcome Greenpeace UK is working to make sure that 'we keep within sight of the 2 degrees C goal.' They would also like to see an 'established level of commitment so that countries will be obliged to come back on a regular basis with more ambitious offers and a plan for how their economies are going to become zero carbon.' In terms of the EU and UK commitments, Greenpeace believes their pledge should be to reduce emissions by 55% by 2030.
Paris Greenpeace UK will be supporting the movements organised by Coalition Climat 21. They will be in the negotiations to try and make the offers more ambitious. They have not yet made specific plans for mobilising during the conference.
www.greenpeace.org.uk/climate

Friends of the Earth – Asad Rehman, senior campaigner
Plan FoE will be working throughout the year to 'build up people power.' Within the UK, they are working extensively with fracking communities because 'you can't tackle climate change and frack. It's not possible.' They are also focused on 'building a positive vision of what climate change means' by not only focusing on consequences but also focusing on solutions. They also want to 'make climate change more understandable to people' by focusing on concrete things such as stopping dirty energy and 'justice for those affected by climate change like the people in the UK that were affected by flooding.'
Outcome Rather than promises, FoE is hoping to see things like 'a map of the plans not to spend money on supporting dirty energy' or 'explicit mention of the right to food in the negotiations.' They would also like to see the major economies 'provide support for poorer countries to develop clean energy plans.'
Paris FoE will be uniting all of its groups from around the world at the conference to provide technical expertise, help with lobbying and to 'act as the eyes and ears within the conference and the voice to the general public.' They will also be joining Coalition Climat 21 outside the negotiations.
www.foe.co.uk/campaigns/climate_change

350.org – Danielle Paffard, UK divestment campaigner
Plan 350.org are very focused on the divestment movement and keeping corporate influence out of the negotiations.
Outcome 350.org doesn't generally deal with policy, they are more involved in the grassroots mobilisation and getting people engaged and active to show support for the climate change movement.
Paris First weekend mobilising in Paris and cities around the world to set out people's demands. Final weekend mobilising with Coalition Climat 21 in Paris city centre, as well as supporting mobilisation in other cities around the world. Climate change groups will have the first and last word.
www.350.org

Campaign against Climate Change – Claire James, campaign co-ordinator
Plan CCC will mainly be co-ordinating with Coalition Climat 21 and other climate change groups in the run-up to the conference. 'There are so many different angles to the climate change campaign, anti-fracking, divestment and so on, it's nice to bring everyone together because we're all trying to do the same thing. We need to work towards it being a united climate movement in the UK.'
Outcome CCC want to see long-term targets become more ambitious. CCC would also like to see the targets reflected in what's going on 'on the ground', such as stopping the building of coal-fuelled power stations.
Paris CCC will be joining the Coalition Climat 21 call-out in Paris, with particular attention to the final weekend. CCC will also be working on what will be practical in the UK while also reflecting the action of others around the world.
www.campaigncc.org

Green Party – Keith Taylor, environment and climate change spokesperson
Plan The Green Party plans to start working on Paris after the general election. 'Climate change runs deep within the DNA of the Green Party' and so they will be constantly campaigning for pledges to reduce emissions and to tackle climate change.
Outcome The Green Party wants to see the EU's target of 40% emissions reduction 'at least doubled to 80% reductions by 2030.' They would also like to see a 'huge increase in the climate change budget to support poorer countries who are dealing with climate change already.'
www.policy.greenparty.org.uk/safe-climate.html
Climate pledges so far:
Gabon: at least a 50 per cent reduction in emissions by 2025 compared to 2010 levels
Switzerland: 50 per cent cut by 2030 from 1990 levels
The European Union: at least 40 per cent reduction by 2030 compared to 1990
Norway: 40 per cent reduction by 2030 from 1990
Liechtenstein: 40 per cent reduction from 1990 by 2030
Russia: cut by 25–30 per cent by 2030 from 1990
The United States: cut 26–28 per cent by 2025 from 2005
Mexico – 25 per cent by 2030