Issue

June 2015 - July 2015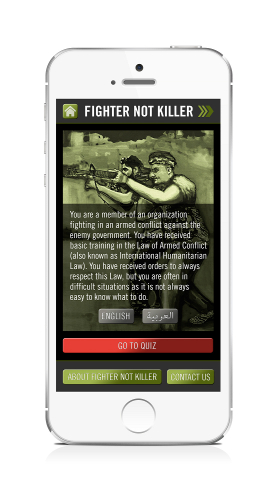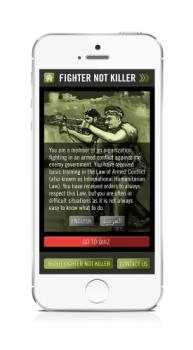 The 'Fighter, not Killer' app for Apple and Android smartphones, launched on 19 May, is the latest effort by Swiss group 'Geneva Call' to educate armed groups on the humanitarian laws of war.

Available in Arabic, English and French, the free downloadable quiz works through 28 scenarios to explain the legal principles that should guide armed action.

This follows Geneva Call's use of online and broadcast video, and a booklet of cartoons, to spread the same key points to the armed Syrian opposition in 2013.

Games with frontiers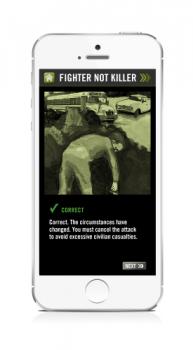 Earlier conflict-related 'games' include the International Centre for Nonviolent Conflict's A Force More Powerful, launched in 2006. This was retired and replaced in 2010 by People Power, in which you play a leader of a popular movement.

The World Peace Game, a three-dimensional board game for school students invented in 1978, gained an international reputation for its African-American creator, teacher John Hunter, in 2010, when a film about the game won the audience award at the Bergen international film festival. Hunter's 2011 TED talk about the game has had over 1.2m views.

A hands-on political simulation for nine- and 10-year-olds, the World Peace Game takes six hours to set up, and is normally played by 25–35 players for six to 12 weeks. There is no commercial version of the game, but John Hunter does tour the world hosting shorter game sessions.