Issue

December 2014 - January 2015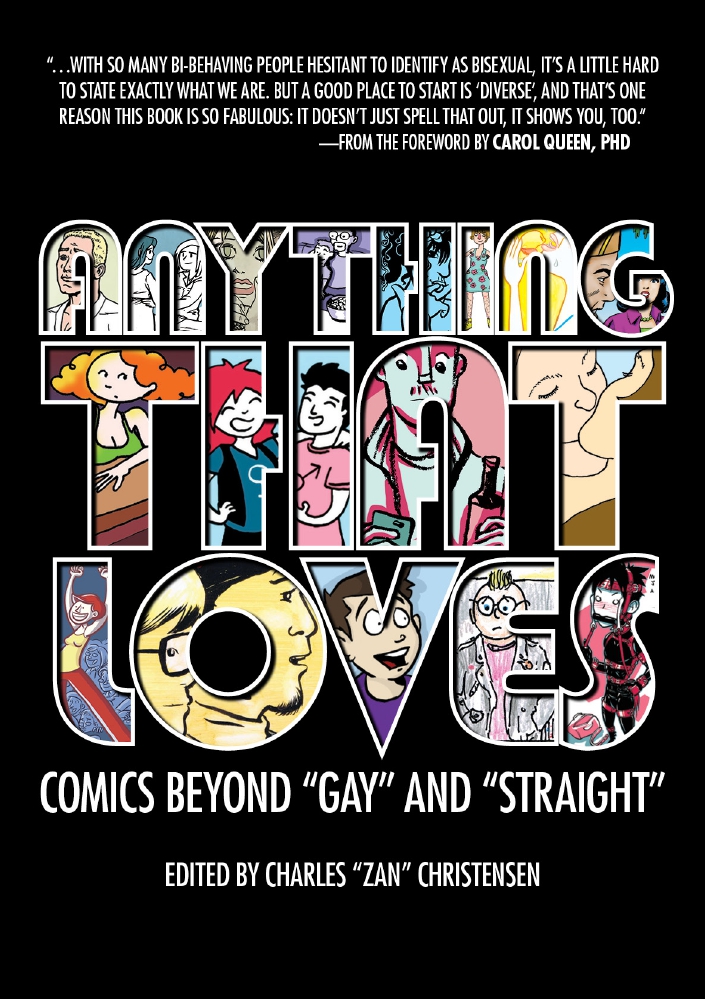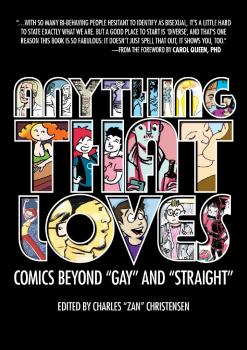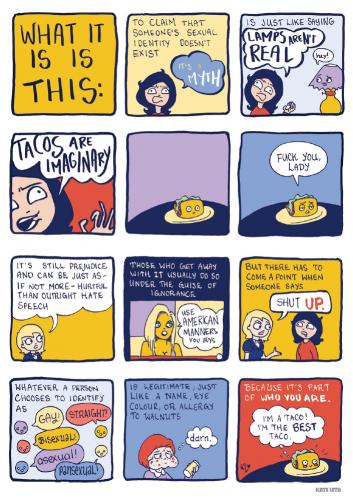 'Could the refusal to accept the existence of bisexuality be a root cause of homophobia?' is the intriguing question that motivated the 'not-very-bisexual' Zan Christensen to pull together this colourful comics anthology exploring people's diverse experiences of 'non-binary sexuality'.

A gay man, he had read an article in the New York Times concerning a psychological experiment suggesting that over 20% of self-identified 'highly straight' people secretly harbour some same-sex attraction, and that these individuals are 'significantly more likely than other participants to favor anti-gay policies'. Perhaps, he reasoned, many of these folk are actually bisexual and their repression of same-sex attraction is a major contributor to the myth that gay people can 'choose' heterosexuality.

It may be ironic therefore that, notwithstanding the 'LGBT' initialism, openly bisexual people sometimes suffer prejudice at the hands of lesbians and gay folk, as well as from the straight world. Featuring a wide-range of topics, authors and styles – standouts for me included Kate Leth's 'Some common myths about bisexuality' ('Does that mean you're into threesomes?'), Amy T Falcone's 'No Big Deal' ('Worrying about your partner's plumbing isn't love'), and Bill Roundy on being a 'gold star gay' attracted to transmen, battling with the Orientation Police ('Why are you so obsessed with my boyfriend's junk?') – this book will hopefully help all of its readers – gay, straight or otherwise inclined – to 'look beyond limiting labels and categories... so that everyone can follow their hearts (and libidos!)'.