Issue

November 2013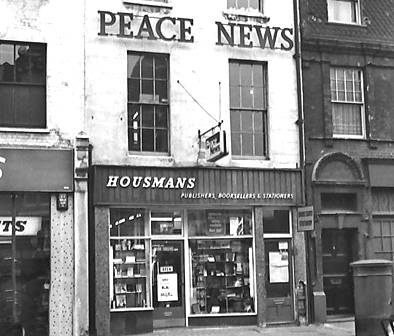 The recent leaks about the arrival date of American cruise missiles at Greenham Common were followed last week by a series of transport planes bringing related equipment – though not it seems, initially, the missiles themselves. But even before the first planes arrived, nuclear disarmers were stepping up their opposition.

October 29 saw 1,500 women taking direct action at Greenham Common, where parts of the perimeter fence were cut down. On Monday October 31, the day of the parliamentary debate on cruise, a similar number of men and women were involved in civil disobedience in central London, bringing traffic to a standstill for part of the evening.

The fence cutting at Greenham took place at dusk, after a Halloween party on the Saturday afternoon. Although the plan had felt like an open secret in the peace movement, it seems the authorities were genuinely taken by surprise.

One participant described the scene to Peace News. 'We moved along the perimeter fence from "our" gate, and sat in a circle waiting for the signal flares. We saw no flares, but a group of women near us suddenly leapt onto each other's shoulders and started hacking away at the fence with bolt-cutters. This was signal enough for us.

'Police outside were greatly outnumbered by women, and there was often no possibility of their arresting us, so they took to arresting our bolt-cutters wherever possible. MoD police and army men stood on the inside, helpless...'

In fact, the number of women charged – mostly with criminal damage – ended up close to 200. And the number grew over the next few days as more women were picked up as they continued dismantling bits of the fence.

Security has been increased, with more police and (armed) British troops. But that didn't stop someone from driving through an open gate last Friday, and travelling nearly a mile towards one of the American transport planes unloading supplies before being rammed by an American Air Force vehicle.