Issue

July/August 2013


The theme for this year's Camp is "Taking a lead from the Global South", and the Camp will be featuring Mohamed Moghazy from the Egyptian Committees to Defend the Revolution, award-winning Nigerian performer Tayo Aluko and Dora Estella Munoz Atillo, a community organiser from the remarkable Nasa community in Colombia.
Welcome Dora!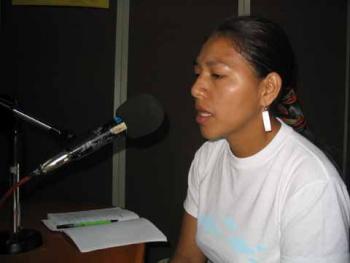 This year, Peace News Summer Camp is honoured to be hosting Dora Estella Muñoz Atillo, a community organiser from the Nasa community in Colombia.
The Nasa are a fiercely independent indigenous community and have chosen neutrality between the Colombian army, the Revolutionary Armed Forces (FARC) and right-wing paramilitaries.
Since 2001, the Nasa have defended themselves with an unarmed 'indigenous guard', a permanent, nonviolent, civil defence organisation.
Dora Estella Muñoz Atillo told us: 'I am an indigenous Nasa woman, from the indigenous council of Corinto, department of Cauca, Colombia.
'I am an indigenous communicator, a graduate of the first school of communication of the Association of the Indigenous Councils of Northern Cauca (ACIN).'
Dora is also a development economist with qualifications from the Universidad Pontificia Bolivariana de Medellín, and the Instituto Misionero Antropológico of Colombia.
Having been engaged in community education throughout her life, Dora has been heavily involved in the 'Weaving of Communication' of the Association of the Indigenous Councils of Northern Cauca (ACIN).
Dora told us that the Weaving of Communication has been 'articulating forms of communication of the indigenous peoples which start from the spiritual, the family and the community'.

Uprising
The Weaving of Communication is a critically-important communications body at the heart of the 2008 nonviolent uprising in Colombia that was led by indigenous people.
A key role in the 2008 mobilisation, as in previous protests, was played by community radio station Radio Pa'yumat, the voice of the indigenous people of Northern Cauca.
Dora coordinated Radio Pa'yumat between 2008 and 2010, then moved on to co-coordinating a second school of communication in northern Cauca.
From 2010 to 2012, she also coordinated the Weaving of Communication ACIN.

Tahrir Talking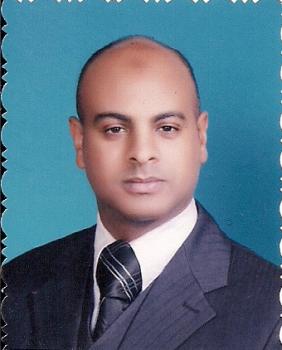 Peace News Summer Camp is also delighted that Mohamed Moghazy, an organiser from the Egyptian Committees to Defend the Revolution, is coming to share his experiences of popular uprising.
So, as well as the usual delights of PN Summer Camp – a warm and welcoming atmosphere, fascinating fellow campers, beautiful countryside, wonderful childcare and friendly campfire evenings – we are going to hear directly from the heart of the Arab Spring!
Robeson!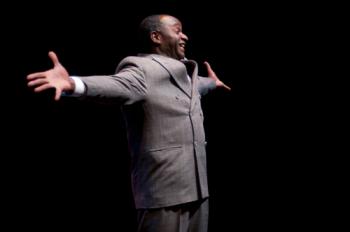 Award-winning Nigerian performer Tayo Aluko will be presenting This Little Light, about Paul Robeson, at Peace News Summer Camp. Tayo's one-man play, Call Mr Robeson (reviewed in PN 2546) won the Argus Angel Award for Artistic Excellence and Best Male Performer Award at the 2008 Brighton Festival Fringe.

Tayo will talk about Robeson's politics, play some rare recordings, and perform extracts from Call Mr Robeson.

Workshops

'Taking a Lead From the Global South' will be a core strand of the workshop programme, which will also cover a range of other topics. The programme will include:

Zapatismo Now – Learning from the Zapatistas and 500 years of resistance
Reclaiming the City: Practical strategies for reclaiming our streets
Deschooling society: A Black perspective
A culture of resistance: The story of Pan Africanism
From Global Corporate Monopoly to Local People's Economies
Turning the world the right way up: Global feminisms
Standing our ground: Peace Communities nonviolently taking back their land in Colombia
Between NATO, the warlords and the Taliban: Peace activism in Afghanistan
Finger on the trigger: Western nuclear terrorism since 1945
Demonising Muslims: Why Islamophobia is more popular than ever
After Chavez: Creating alternatives to neoliberalism in Latin America
Radical media reporting the Global South: potential and pitfalls
Chomsky's politics
Cake making with Veggies
For this fifth Peace News Summer Camp, for the first time the organising committee are all of global majority heritage. This is an expression of the commitment of Peace News, and of the Summer Camp, to work against racism, and to give an opportunity for new ideas and voices to enter. The new organising collective has added these dimensions to the agenda of the camp:
Celebrating what global majority groups have accomplished in struggles for social change around the world
Helping us better understand and overcome the racism of the societies in which we live
Helping us to understand the connections between racism and other forms of oppression, including those based on disability, class, gender, sexuality and age
Giving us an opportunity to learn more about how different forms of oppression are affecting our struggles and ourselves and to think about how we can move forward in challenging them so that we can work together more effectively for social change.
Peace News Summer Camp is an inclusive event, open to everyone who's been before, and to everyone else – from all backgrounds – who would like to explore radical ideas and share social change skills.

Tickets & Food

The camp costs £20-£70 depending upon income (for those over 14). Payment can be made by cheque, online or by phone: 0207 278 3344 Send cheques (payable to "Peace News" to Peace News, 5 Caledonian Rd, London N1 9DY), explaining how many tickets you're buying and at which rates
 Food: (3 vegan meals a day and drinks) will cost £6-£11 a day for over-14s, depending on income, and should be ordered by 12 July. Individuals meals will be available to buy at the camp. For children not fancying later meals and 'bits', lumps, spice etc there will be kids' space catering. Pay for this per meal at the camp.
Ramadan: We are making every effort to cater for people who are fasting during Ramadan. Group self-catering will definitely be available.
Location
Peace News Summer Camp is being held at Woolsey Bridge Fields, off Burston Road, near Diss. It's a lovely site in Norfolk with lots of trees and a little stream. It's approximately 1.5 miles NNE of Diss. Diss has regular train services and a wholefood shop. The OS Grid Reference of the site is TM130819. The post code is IP22 5SY (which gets you to within a quarter of a mile of the location).

www.peacenewscamp.info
or by phone: 0207 278 3344 Send cheques (payable to "Peace News" to Peace News, 5 Caledonian Rd, London N1 9DY), explaining how many tickets you're buying and at which rates