Issue

February 2014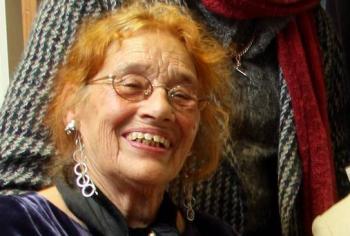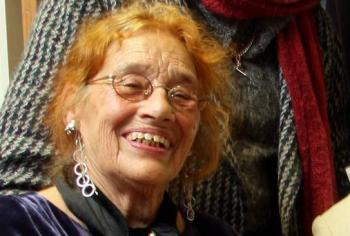 On 15 January, 79-year old Margaretta D'Arcy, writer, member of Aosdána which honours outstanding contributors to the arts in Ireland, and widow of the late playwright John Arden, was arrested at her home and ferried by squad car to Limerick prison to serve a three-month sentence. Her crime: failure to sign a bond pledging to no longer trespass onto unauthorised areas of Shannon airport.
Margaretta D'Arcy has been arrested twice for sitting on the runway at Shannon. Her first trial in December at Ennis District Court in Clare, found her and her co-defendant, Niall Farrell, guilty of interfering with the 'proper' use of Shannon Airport. Their second trial, on the same charge, will probably be held this month.
Un-neutral use
The defendants' main argument is that Shannon Airport is not being 'properly used'. It is supposed to be a civilian airport, yet it is being transited by US warplanes, military cargo and troop carriers as well as by planes implicated in the infamous 'rendition' flights, involving the kidnapping and transporting of people to secret detention centres for 'interrogation'.
D'Arcy's and Farrell's first trial was complicated by the fact that an Aer Lingus and Ryanair plane had to circle overhead for 15 minutes because the two protesters were on the runway in daylight, for half an hour, dressed in fluorescent Guantánamo Bay suits. They eventually rang the airport security on their mobile phones to inform them of their presence.
D'Arcy has stated that the real call should be for the release of Shannon airport from the US military; and that the reason for her imprisonment should not be forgotten.
A longer version of this article appears on the PN blog here.