Issue

February 2014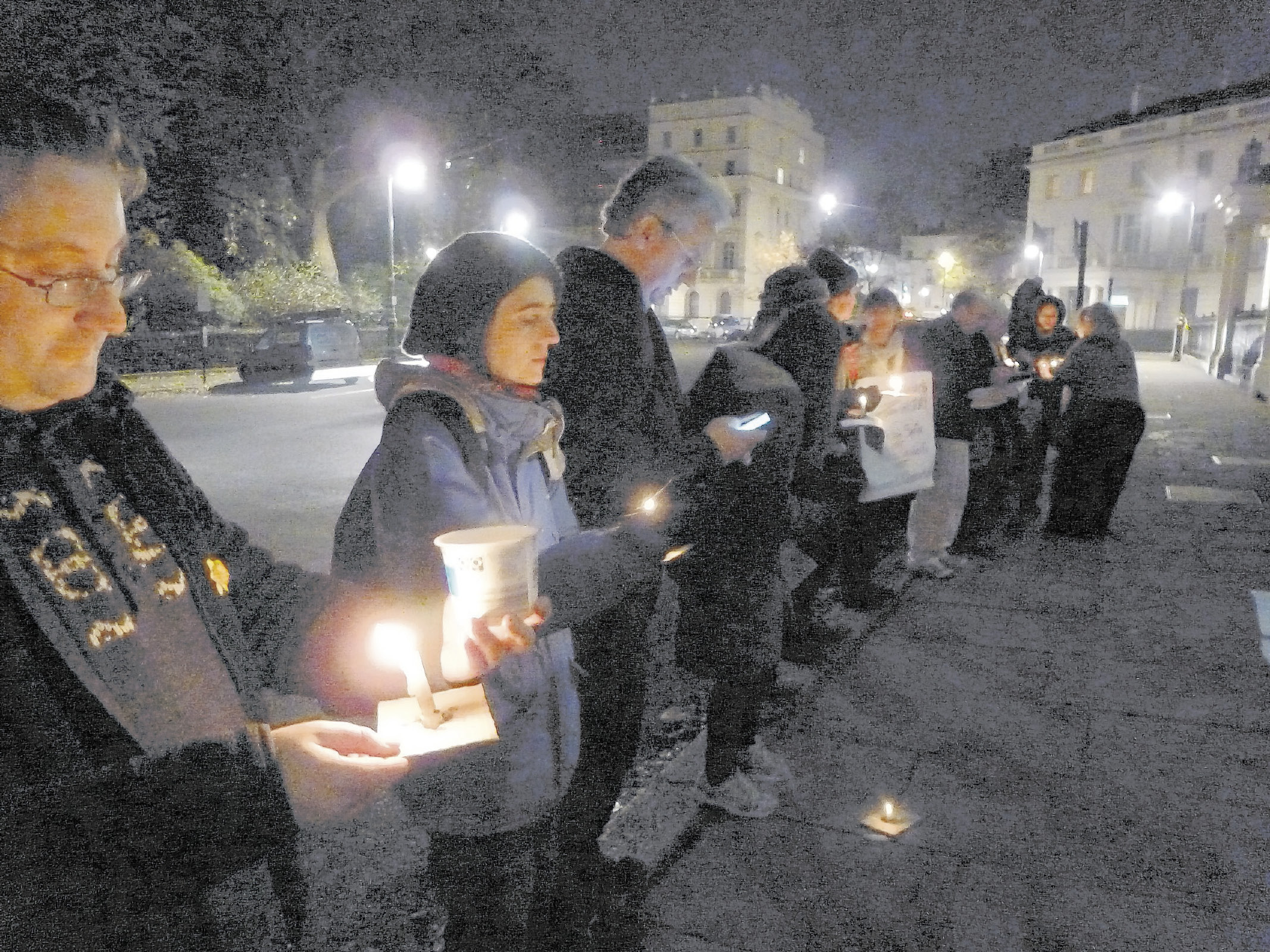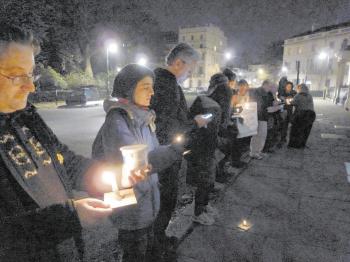 Candle-lit vigil at Syrian embassy, London, 10 December.
Photo: Dan Viesnik
On 10 December, Syria Peace and Justice, a grassroots group formed in October 2013, marked International Human Rights Day with a 'Peace Pilgrimage' for the people of Syria.
Two feeder groups visited embassies and offices in central London with a connection to the Syrian crisis (including Downing St and the foreign office) to deliver a letter from the group. The two groups then converged at the US embassy and visited more embassies together en route to the Syrian embassy.
The bodies visited were asked to help achieve: 
An immediate ceasefire, especially in besieged areas with urgent humanitarian needs, and full and unrestricted humanitarian access; 
All Syrian and foreign parties to urgently address the desperate humanitarian situation and end all human rights abuses without the use of further violence; 
All countries to make good on their pledges of humanitarian aid to refugees, internally displaced people and others in need within Syria; 
All foreign countries and other foreign actors to stop fuelling the conflict through the supplying of arms and ammunition, troops and military financing; 
Political prisoners and arbitrarily-detained persons on all sides to be released immediately, especially women and children; 
All countries to welcome their fair share of refugees to help reduce the burden on neighbouring countries; 
A truly inclusive, Syrian-led peace process, including strong representation from all sectors of civil society, not least women's groups; 
Full accountability for war crimes and other human rights violations committed by all sides.
The Peace Pilgrimage also expressed solidarity with Syrian activists working nonviolently for peace, freedom, human rights and social justice in Syria.
Our international group included several Syrians, as well as individuals from Canada, Colombia, Germany, Ireland, Japan, Kurdistan (Iranian part), Montenegro, Sweden, the UK and the USA.