Issue

May 2013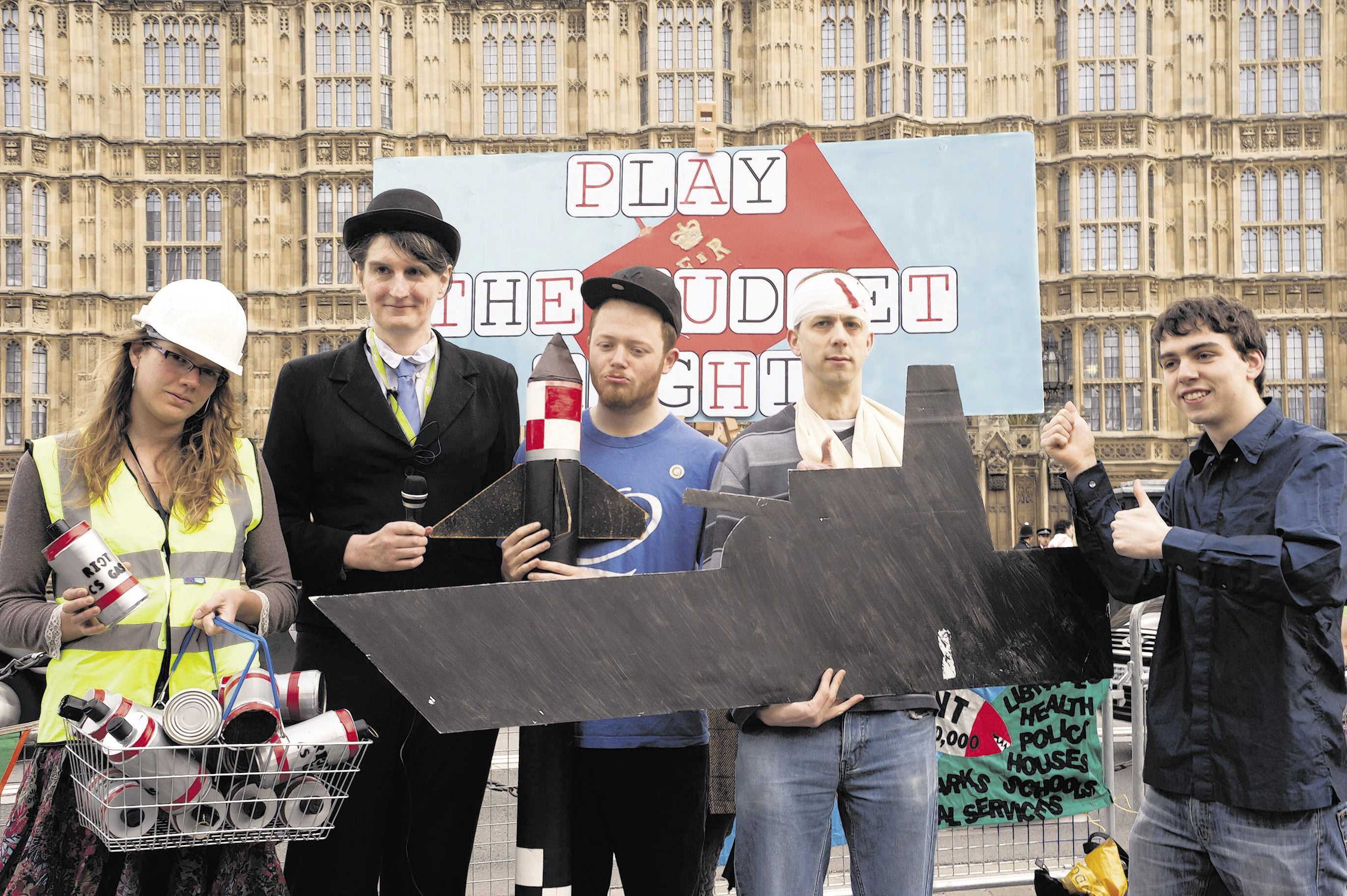 Day of action outside Houses of Parliament Photo: Edurne Aginaga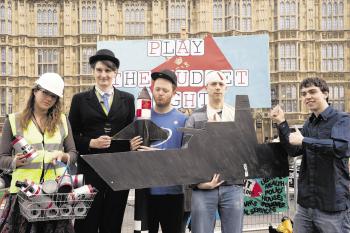 The campaigners dramatised the idea of wasting money on the military while making cuts to welfare in a 'Play the Budget Right' game show: a student needing tuition fees instead received military hardware; and an injured man received an aircraft carrier instead of medical treatment.
The protest was followed by a lively meeting inside parliament, where Green MP Caroline Lucas articulated the consensus that 'the real threats facing us do not need more military hardware'.
Elsewhere, Pax Christi and others demonstrated outside General Dynamics at Earl Place Business Park, Coventry; and local groups spread the message on the streets of Knighton Powys, Leicester, Wrexham and elsewhere.
The Global Day of Action was also marked by demonstrations in Manila, Nairobi, New Delhi, Seoul and across Europe and the US.
At the nuclear weapons base in Faslane, gates were closed in a peaceful blockade which saw 47 people arrested (see p5).