Issue

May 2013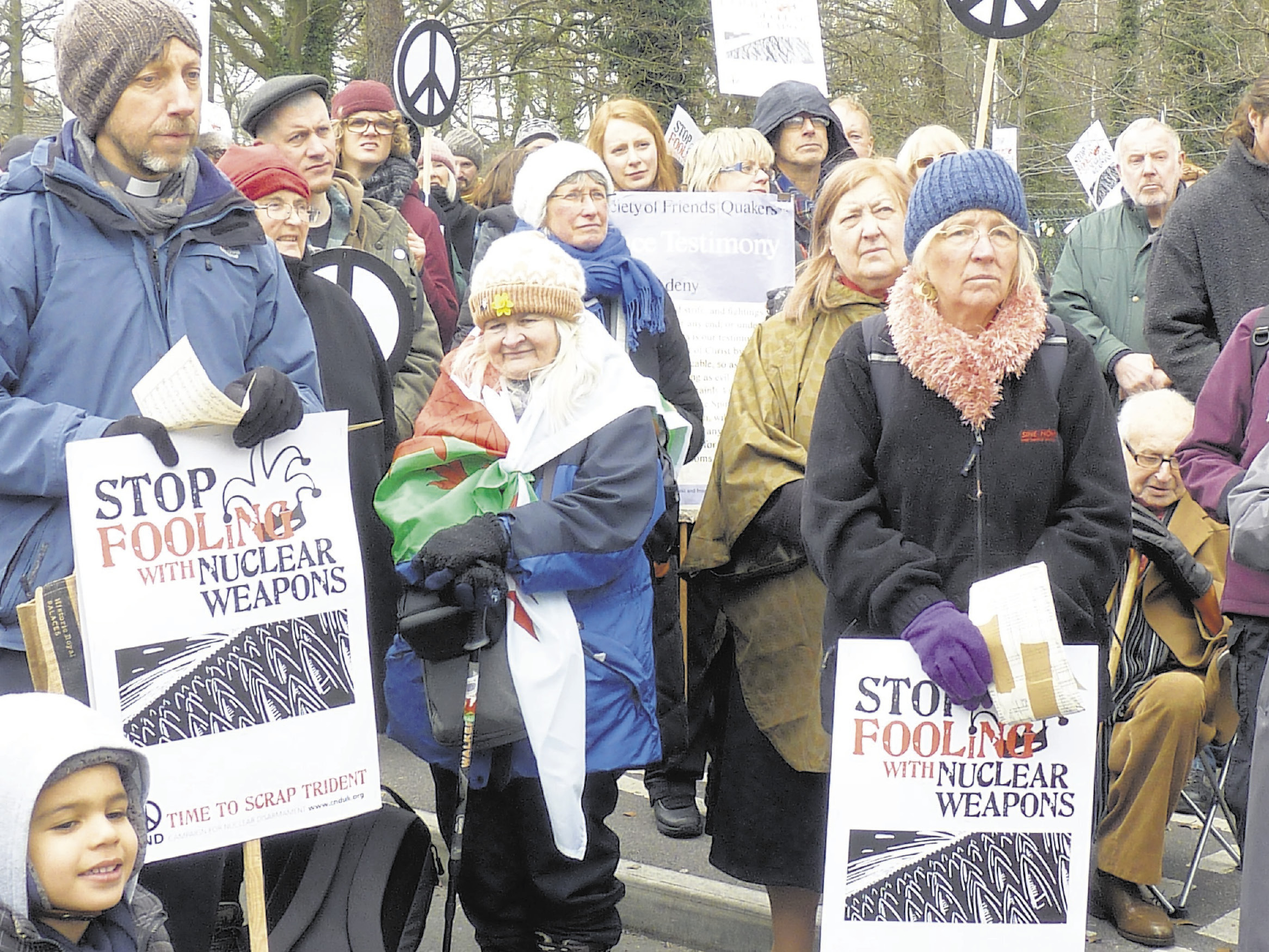 Easter Monday at Aldermaston Photo:Sue Longbottom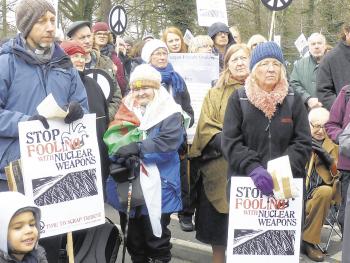 This year, appropriately or not, Easter Monday fell on 1 April, and CND staged a demo there entitled, 'Stop Fooling with Nuclear Weapons'.
People from different parts of the country were assigned to various of the eight gates to the factory complex. Those of us from London were assigned to the 'Home Office Gate', so, before noon, the start time for the demo, I got out of one of three nearly-full 50-seat coaches from London.
It was very cold, with a bitter east wind blowing through the gate at us. The other main gripe was that promised toilets never arrived – it was just as well the demo was only to last two hours!
People set about making the best of things: some dressed up as 'April Fools'; and colourful banners and messages were wielded. Two groups of speakers, which included Pat Arrowsmith, 107-year old Hetty Bower, Bruce Kent, and dress designer Katharine Hamnett, were driven from gate to gate, though only one group made it to our gate.
The event got considerable media coverage in which the hundreds who actually took part were transmuted into 'thousands'!