Issue

February 2013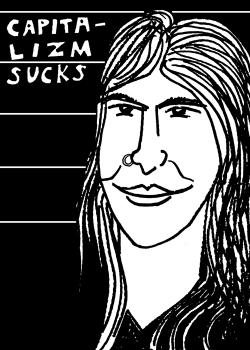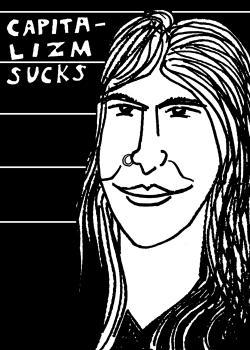 15 December
Edge Fund launch, London

Migrant Artists Mutual Aid had mixed emotions about applying for money from this new initiative, which is a new approach to grant-making that wants to assist groups working for systemic change.

The irony is that part of the systemic change that MaMa is working for is to create confidence in mutual aid and not in charity, to create an organisation that is not dependent on other people's money. But I found myself at the launch with Pa Modou because we had agreed to perform the winning pieces from the very first Migrant Story Slam.

I had a conversation in the garden of Toynbee Hall with somebody who had dedicated a good chunk of her life's work to saving material for a feminist archive. She wasn't impressed with my Angel of History piece.

13 January 

The massive room on the ground floor of Rose Howey, our housing co-op building, is called alternately the events room or the ballroom. It is home at the moment to a rabbit, kids' bikes, scooters, the hole where the previous owner removed the marble fire surround the day we first saw Rose Howey. And on 13 January, the first meeting of the Free University of Liverpool at Rose Howey was held here.

We sat on a carpet with a little table between us and opened the meeting by asking the assembled group to bless the house, to fill the space with wishes and intentions. It is all connected. We can't have a free university unless we have free food and free housing, not quite there yet, but at least we are walking towards it.

Chris and Anstey finished setting up our library on Sunday and soon we will have the FUL library as well. We have carved out spaces for quiet in the chaos, for dryness in the leaks, for warmth in the cold.

23 January 

There is a weeping ash in the back garden. I am looking out of the window from the west side, where you can see the lath where the roof leaked. This is the first diary entry that I am writing from inside of Rose Howey.

The view from each of the rooms is different; you see different things. From the attic I look out over the River Mersey, from the lookout that was built so the wife of the merchant would have been able to see her husband's ship returning from sea.

Ben came to help yesterday and we were talking about the West Indies and the sugar plantations and slavery that created the wealth that built these houses. We are writing a new piece of history while unearthing the old. Tiny nails in the floorboards that would have been tapped in over 150 years ago.

As we look out I ask Rachael what to write about because I will probably forget things already. We are refusing to get lost in DIY world. We celebrated international human rights day on 10 December, a week after we moved in, MaMa is about to launch a women asylum seekers' campaigning group, and we are getting ready for springtime Free University events.

It is cold, but communal dinners of tofu and spinach pasties where we can see our breath will become the stuff of legend.

In the attic, unpacking has revealed things that have been sealed and shipped across the Atlantic three 0r four times. On my table is a pink velvet cloth that I wore at my first DSei protest. For placemats are bandanas with smiling faces silk-screened on them that were made at a factory in Argentina that was taken over by the workers.

We are making a home that sits within the history of our own struggles, with the artefacts of resistance, old friendships that span decades, from Anstey's mum's work as a radical doctor to saving the Festival Gardens, to tree protest in Princes Park. Clown Army costumes are unpacked and placed in a small radical dress-up box. It is slowly becoming normal.

We can see fox tracks in the snow in the back garden and I can hear the roofers outside my window. I want this entry to be useful. I need this entry to be useful as we all need Rose Howey to be useful, otherwise it won't be worth it.