Issue

November 2012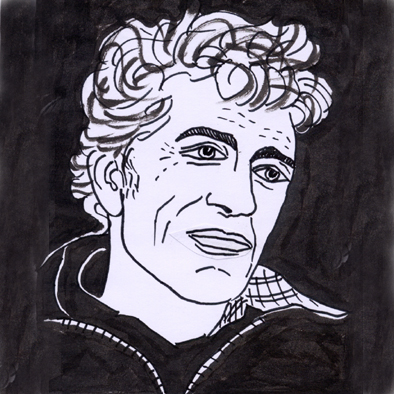 In 1970, I met, at peace activist Dennis Gould's home in Cornwall, an unassuming musician and writer of, it seemed to me, indisputable talent and originality. He'd just had his first LP Bill Fay released and I was so impressed, I wrote a piece about him in the rock magazine Zigzag.
This launched a valued friendship with Bill which was marked last month, by the release of his third commissioned studio album, Life is People, to a set of rave reviews unequalled in my experience.
Good work will out
Now I've always believed, must believe, that good work will out and, in the end, be recognised. And – after being largely ignored since 1971 – this is what's happened to Bill.
Time of the Last Persecution was released in 1971 and, like his first album, it was a commercial flop. Deram Records ended his contract and, apart from Tomorrow, Tomorrow and Tomorrow, a wonderful self-made, self-financed, and self-recorded album from the '70s, with Bill's piano supported by the outstanding Acme Quartet, that was that.
Many PN readers may have read Bill's story in the national press and/or heard it on Radio 4, so I don't wish to recycle it here. If you're interested just google 'Bill Fay Life is People' and, if you've the stamina required, you'll learn more about him than I'll ever know. However, a persistent thread has tacked Bill to PN ever since we first met and via this column, it continues yet.
The album Bill Fay had a prescient ecological current running through it but Time of the Last Persecution was an agonised Christian confrontation with the Apocalypse and Armageddon. The drummer on this record was jazzer Alan Rushton, whose companion of that time, Bonita, worked at PN.
In 1971, Bill Fay and the Ray Russell Band (Ray and Alan played on Time of the Last Persecution and both play excellently on Life is People) played a Peace News benefit gig in St Albans. On top of all that, I have shamelessly plugged Bill's work and his reissued records via various columns in PN down the years. It's been a pleasure so to do and I feel his new record is complete vindication.
I regard Bill as a visionary artist. Many reviewers have likened him to this or that musician but I just hear himself and his singular humanist view of life. More precisely, his non-denominational Christianity is leavened with a Buddhist-like espousal of harmlessness and his certainty of the arrival of 'The Healing Day' – as his song has it – can even move an irreligious person like myself, to a tear or several. And that is not poetic license. 
I used to play Bill's first two albums to my mum and dad and one or two of the songs always reduced my equally irreligious old mum to tears. His lovely song 'Tell it like it is' from Time of the Last Persecution is a case in point:
Peace be in your sight and in your seeing
Peace be in their bikes and in their door keys
And peace be in your team losing
And in your dustbin that blew away
But tell it like it is
The American record producer, Joshua Henry, came from America specially to record Life is People and he and his sound engineer, Guy Massey, have made a spiffing record. The musicians they've used sound like a proper band and not just a bunch of studio backing musos and the Vulcan String Quartet and the London Gospel Choir have been used sparingly but precisely and add immensely to the feel of the record. Last words though – from the lovely and perfectly titled penultimate track 'Cosmic Concerto' – must come from Bill:
It's a cosmic concerto and it stirs my soul
It's a cosmic concerto and it stirs my soul
Like my old dad said
Life is people
Life is people
In the space of a human face
There's infinite variation
Life is people