Issue

June 2012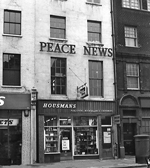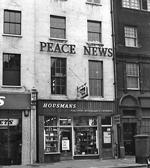 The government's abandonment of the nuclear waste burial programme is a fine victory for anti-nuclear campaigners generally and for Welsh groups in particular. For Madryn [Welsh anti-dumping group] it was the unexpectedly early culmination of two years' campaigning which provides some valuable organisational lessons.
During the early public meetings it became clear that people felt it would be very wrong for any campaign to simply oppose dumping in this area alone, and so a policy of opposing dumping everywhere was adopted from the outset....
Madryn then set about making available a wide range of oppositionary tactics. No arguments as to whether they were 'reformist' or 'radical', just simply providing something for every supporter to feel able to do and providing an answer before the criticism could be attempted that Madryn was failing to explore all 'democratic' channels.
So there was letter writing, petitions, lobbying elected representatives, lots of talking, public meetings, rallies, marches, occupation of offices, obstruction of the Institute of Geological Sciences workers – something for everybody.
From the outset, all Madryn meetings were open to everybody to attend, no secret enclaves etc.... Another important feature was Madryn's refusal to accept any part of the dumping programme whatsoever. So government claims that borehole work was not necessarily connected with eventual dumping were consistently rejected. Their idea that the actual dumping could be opposed later in the programme never got a toe-hold in the area and so standard divide and rule tactics never stood a chance....
It is possible for a small, supposedly weak and scattered community to resist the might of central government's oppression. Ultimately it is powerless without our consent.