Issue

June 2012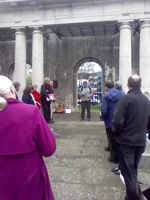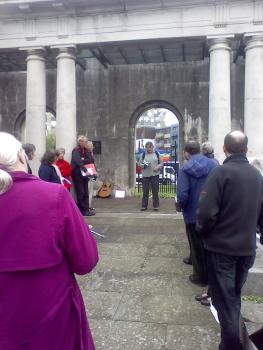 Bill Hetheringon: The London ceremony was held on ICO Day itself, at the CO commemorative stone in Tavistock Square near Euston. There was an Amnesty International update on the long-standing harsh treatment of COs in Eritrea and South Korea, and the laying of white flowers commemorating 80 named objectors from as many countries around world over the past century.
The event ended with singing by the Raised Voices choir.
Janet King: In Birmingham, around 20 people came to the Peace Garden in the city centre for the event, which was organised by the Campaign for Nuclear Disarmament (CND) and Campaign Against Arms Trade (CAAT).
Following peace songs by the Clarion Singers, and the reading of anti-war poetry, Bill Hetherington of the Peace Pledge Union (PPU) read the names of COs from 70 countries while flowers were laid at the garden gate, which had been adorned by a rainbow peace flag.