Issue

June 2012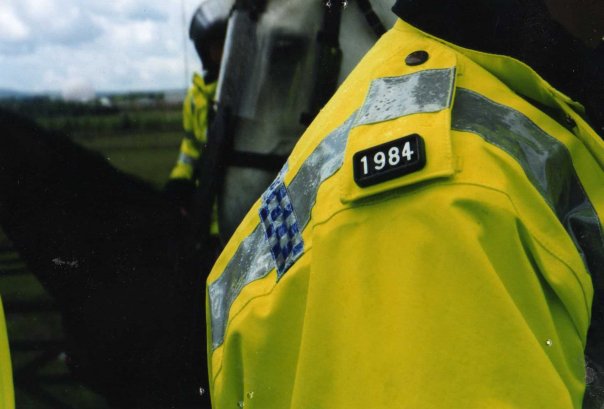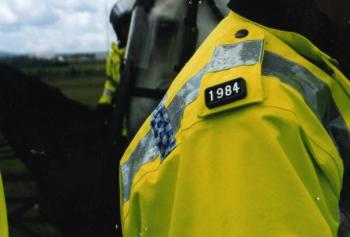 The Campaign for the Accountability of American Bases (CAAB) is a bit of a mouthful! Having 'for' in the title instead of 'against' was important and the word 'accountability' was being bandied about. Add 'American bases' and, in 1992, CAAB was born.
CAAB is a small group of committed people. None of us are paid and we rely entirely on donations to fund our work. We evolved out of the long campaign of protest at NSA Menwith Hill near Harrogate in North Yorkshire. (NSA stands for the US National Security Agency.)
The US army arrived in 1951, and local people raised their concerns. In the 1980s, Otley Peace Action Group campaigned tirelessly to raise the profile of the base, with inclusive peace camps and demonstrations (6,000 people attending in the early 1980s). Gradually, more people became aware of the base.
Menwith Hill is the largest US intelligence-gathering and surveillance base outside the USA. What goes on there is secret, unaccountable and outside the control of the UK government (despite what they say!).
To help counter this, CAAB monitor the planning offices in Harrogate and Helmsley for any new applications for developments in Menwith and RAF Fylingdales respectively. We were the first campaign to find out that Menwith Hill was to be a crucial part of the US 'star wars' missile defence system; later about the role of Fylingdales.
We took legal action in the high court to try to stop the building of two space-based infrared surveillance system radomes. (A radome is a structure surrounding a microwave or radar antenna, often shaped like a golf ball.) After a year of legal action, we finally had to concede defeat with the arrival of George W Bush as US president. Nevertheless, we learnt a lot.
We have been involved in many arrests, charges and prison sentences over the years.
Using the law to bring about change has been effective also in:
overturning the first set of military byelaws at Menwith;
challenging the police's random use of 'breach of the peace' laws;
obtaining a high court ruling allowing CAAB to use an upside-down US flag, with polite statements written on, as a symbol of protest.
We are often asked: 'What difference have you made?' 'Small significant steps of change,' is our answer.
When the time comes, we will hand our work on to the next generation. It is long-term persistent work and we are not going away.